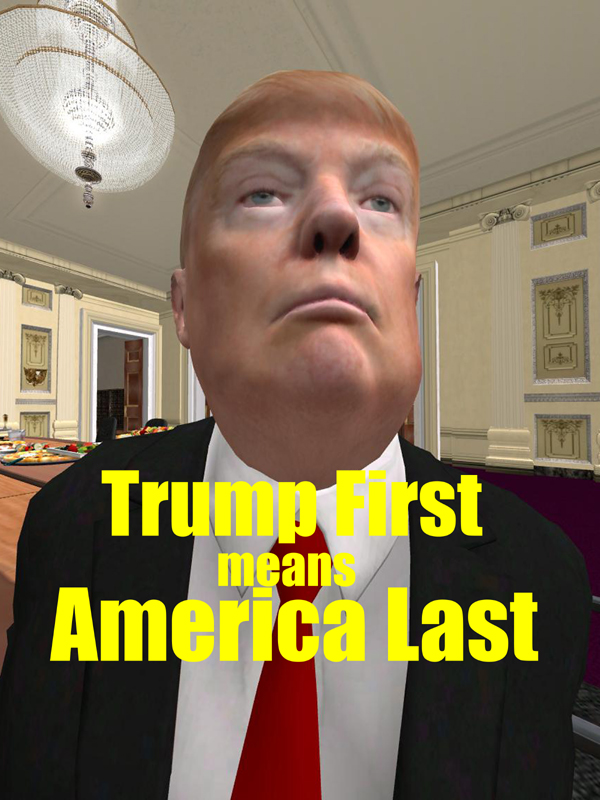 Hey, I wasn't the one to say it first in public. San Juan Mayor Carmen Yuliz Cruz said "I am done being politically correct. I am mad as hell. This is genocide."
Meanwhile, Mass-Murdering Fuckhead Donald Trump tweeted back, "The Mayor of San Juan, who was very complimentary only a few days ago, has now been told by the Democrats that you must be nasty to Trump."
Human suffering means nothing to him. Death and destruction mean nothing, no matter to whom they happen, but to brown and black people, he doubles down on not caring.
Donald Trump is going to go down in history as a Mass-Murdering Fuckhead, just like Adolf Hitler, although you can't get anyone to believe that, quite yet, but wait, you'll see what happens, and Donald's name will be besmirched forever.
He doesn't care how it happens, as long as he stays more famous than Obama, he could care less how history sees him, and as an advanced Altzheimer patient and paranoid-schizophrenic with delusions of poverty, he couldn't give two shits, and he doesn't.
The reason he's totally shameless is that he really, really doesn't care.
Nothing means anything to Donald Trump. He has no reality on anything around him, and very little reality even on his own self.
In short, he comes up short. Continue reading →