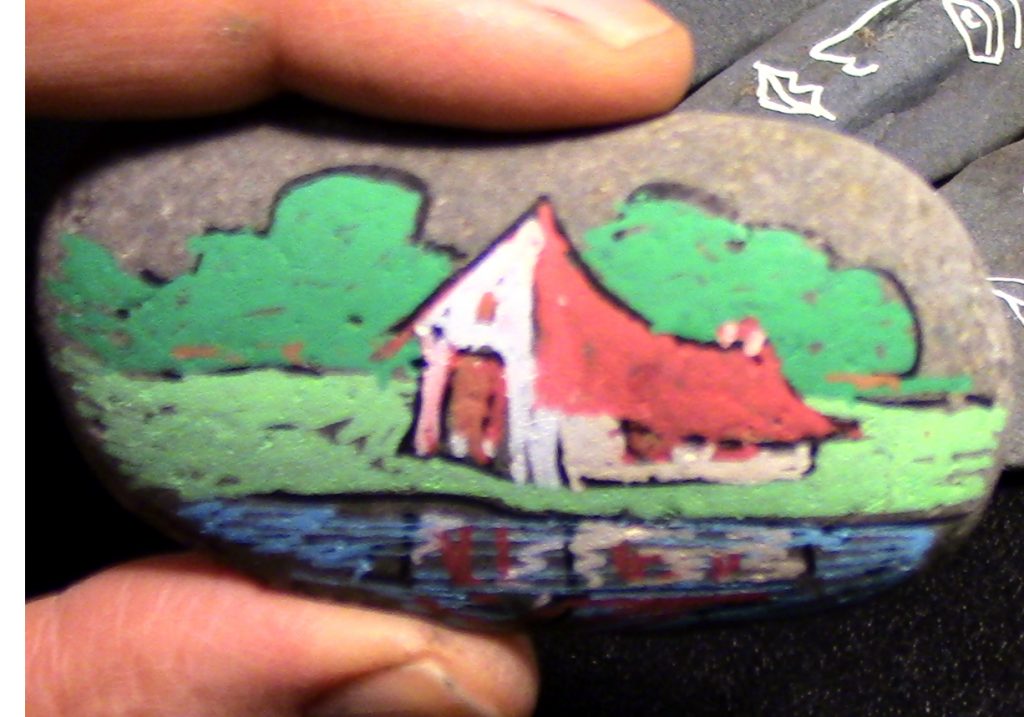 Humans do pretty much what other animals do — they nest, burrow and swarm. Reproduction, food harvesting and warfare with other tribes are their main occupation, and in the end, they die without a trace, as if they'd never existed.
Gosh, doesn't that sound familiar?
How about a t-shirt that reads "Believe it or not, this was once a living creature."??? That kind of humor goes best on the gallows or in front of the concrete brick wall, which is why I included it in this little dissertation on the subject of Primal Rock Painting, something I sort of re-invented back in 1972, when I was working with Fritz at Cowichan in British Columbia, which I ran for a year following his passing.
"I've seen behind Maya," he announced one day back in 1971, as a result of which, he decided to dismantle and rebuild Gestalt, which never happened, but some part of it survived in the form of "Play Therapy", a term attributed to several prominent psychologists, all of whom might well have done so — the field was new and wide open to speculation and experiment, and people did.
With our therapy developed out much further, we would have ended up with what we today call "Primal Rock Painting", about which I'll endeavor to explain as best I can: Continue reading →