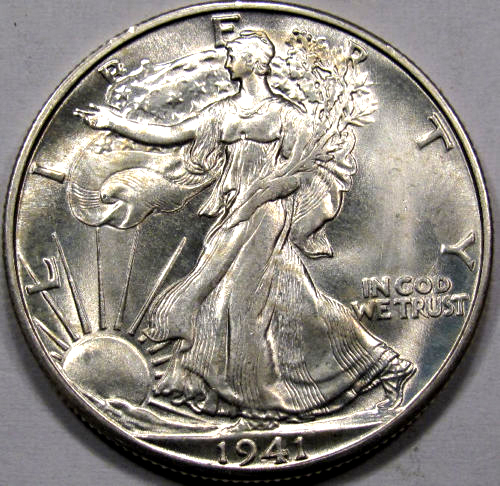 Most silver half dollars run from about $35 for something decent all the way down to crap coins at $8 bucks apiece, if you don't mind the fact that the coin is unrecognizable and basically worth the silver scrap price and not a lot more.
Even cheaper is the half dollar you get from your local grocer or bank clerk. You'll need a half dollar in order to learn the very first trick a performing magician learns, which is called "The French Drop".
The French Drop is the Very First Trick You'll Ever Learn, if you learn from a pro, and learning The French Drop requires a specific and very serious and very official Initiation into the Order of Performing Magicians.
I'll give specifics in a moment, but first, let's examine the concept of coin magic itself:
One of the most natural and easiest tricks for which to find a prop is a coin trick. Almost everyone has a coin of some kind or another. The most common coin for the French Drop is the U.S. Half Dollar, but there are plenty of other coins and plenty of good reasons to use an unusual coin. Continue reading →