If you click onto nevadacitytours.com, you'll note that the first listing takes you to zazzle, where you'll initially see postcards, views of Nevada City and environs, that I took when I was regaining my walking skills after the second surgery in 2002.
The gallery is well within view here — it's just to the right of the middle of the photo, inside the historic and very haunted New York Hotel. We feature very high-end ORIGINAL art by Chagall, Miro, Picasso, Degas, Manet, Gauguin, Matisse, Rembrandt, van Ostade and many more.
Our first offering will be a very rare and very personal Jasper Johns 0-9 lithograph in colors, pencil-signed and numbered, but the most important aspect of this offering is that it came from Sotheby's and carries with it all the documentation from Sotheby's auction house in New York City.
You'll see at my gallery — and have a chance to buy or help sell — museum-grade art, which could be purchased by an art patron in your hometown, on the public's behalf, then bequeathed to your local art museum. There may be tax benefits to the estate by so doing, but the social and cultural benefits far outweigh personal wealth. This can be a legacy that you can leave for future generations, or help facilitate if you can't buy.
Here's an example: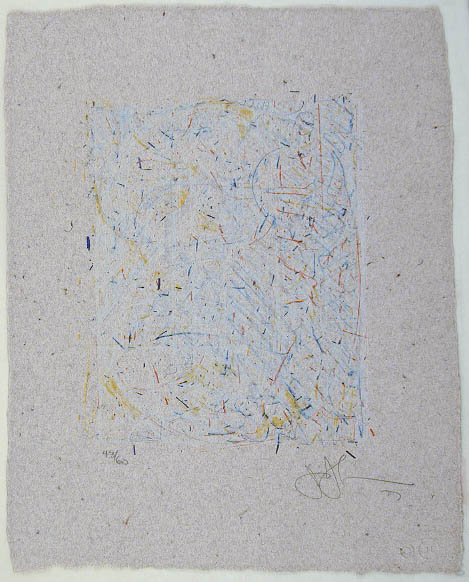 This is a very unusual form of Jasper Johns' zero through nine series; it's pencil-signed and numbered by the artist. It's small, personal, and very, very limited in the edition size. JASPER JOHNS — Zero Through Nine (0-9) — color lithograph — Ca. 1978 — Edition 60 — Signed – Numbered – Dated – C 160×124 – S4 – G 781 – Full Margin — Sotheby New York – 05/13/87 – # 833. Continue reading →