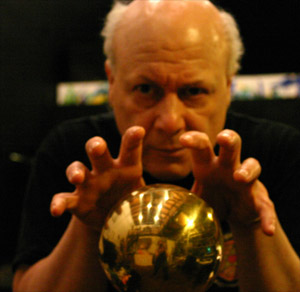 Here's the breakdown of the effects that are available for a performance. This is not the complete act, as there are about a dozen and a half CLOSEUP effects as well. After you've shown mastery of the French Drop by posting a selfie video on youtube or by showing me in person at a workshop that you've arrived on the shores of Buddha's Magic Land, you can learn any of the following effects in whatever order you'd like. The list is ordered according to the difficulty level.
THESE ARE STRICTLY CLUB AND LARGE STAGE ILLUSIONS & EFFECTS:
FRENCH DROP — $39.95

ALICE THROUGH THE LOOKING GLASS DIMENSION SLIDER — $39.95

THUMBS UP SALT OF ST. PETER — $39.95

HEALING SPIRIT LIGHTS — $69.95

AMAZING RAINBOW SILK DIMENSIONAL SHIFTER — $69.95

GOLDEN BUDDHA LEVITATION — $89.95
2,000 YEAR OLD MYSTERY OF THE CHINESE LINKING RINGS — $39.95

AMAZING FOLDING BANDANA — $69.95
SILK TO EGG TRANSFORMATION — $139.95
… And these effects are reserved for the time when you decide to go pro:
PRO-GRADE 10″ CHINESE LINKING RING SET & ROUTINE — $139.95
PROFESSIONAL GRADE 11-FOOT-LONG LINKING ROPE RINGS ROUTINE — $139.95
SPIRIT LIGHTS MISER'S DREAM BOUTIQUE BAG — $225.00
VICTORIAN VINTAGE SPIRIT COMMUNICATION SLATES — $225.00
OLD WEST SPIRIT TELEGRAPH — $650.00
HOUDINI VICTORIAN SEANCE SPIRIT BELL — $650
GHOST-HUNTER SPIRIT DETECTOR & COMMUNICATOR — $225.00
DAYLIGHT SEANCE SPIRIT TAMBOURINE — $225.00
INCREDIBLE DINNER JACKET ESCAPE — $225.00
OPEN-AIR CHEN-RIG LEVITATION — $650.00
FAME-MAKER HEADLINE PREDICTION — $225.00
Those are the routines I typically will use in my Magic of Believing Act. Note that each "trick" comes as a routine, with an instructional and performance DVD to help you learn. Under NO circumstances will you need to develop special handling skills, so no worries.
There are cheaper versions of all these effects, but mine is top quality, and you get a solid class on how to perform the effect for work purposes, not merely entertainment, so there's a whole world of professionalism here. You get what you pay for, and must pay for what you get.
Can you earn a livelihood from this? Just look at all the folks who have done it successfully, and you'll be amazed, astounded and encouraged!!!
The Club Style Effects are best for large groups and some distance from the audience, as in a Birthday Party, End of Life Celebration, Wedding Reception, Post-Burial Wake, and indeed any social occasion, magic fits in and makes things wonder-ful.
You'll find so many applications for your magical skills, but the best feature of all is that SOMETIMES THE MAGIC ACTUALLY WORKS.
This is the Holy Grail of Performance Magic, and happens for most folks only once, twice or never. For you, this can be a CONSTANT SUCCESS, because you'll know the secret, how to make the magic actually work.
Of course it won't work every single time, nor probably the first time you try, which is the American Dream — that you won't ever need skills and don't even have to actually try, because it's all free, it's all instant and it's all yours, for only $99 down, $99 a month for the next seven generations.
Don't be fooled by that zombie dream. It takes hard work to find The World of Magic, which is called, in the New Testament, "The Kingdom", that world right in front of your eyes that you can't see.
But when you learn to see it, it's the only world worth living in.
I highly recommend living in a Higher Plane, and this is definitely THE way to do it. Performance Magic will literally LIFT YOU OUT OF THIS WORLD. You WILL experience a Higher Plane from time to time, and when you learn and master the Secret, you WILL EXPERIENCE LIFE ON A HIGHER PLANE ALL DAY LONG.
THESE ARE STRICTLY CLOSEUP EFFECTS AND MAY NOT WORK IN CLUB STYLE VENUES:
FLEETZIE & FLOOTZIE THE ACROBATIC FLIES — $49.95
VOODOO DOLL PREDICTION — $69.95
FLOATING GHOST BALL — $49.95
POKER CHIP PREDICTION — $59.95
KIRWAN BOX DOLLAR BILL PREDICTION — $225.00
INSTANT RUBIK CUBE COLOR CHANGE — $225.00
GUILLOTINE FINGER CHOPPER ROUTINE — $49.95
OKITO PILL BOX ROUTINE — $49.95
GEM ROD ROUTINE — $49.95
ALCHEMIST'S DREAM GOLD PRODUCTION DEVICE — $225.00
BALL & TUBE ROUTINE — $49.95
CUPS & BALLS ROUTINE — $99.95
MAGIC PENDULUM ROUTINE — $49.95
GOLDEN TIME-STOPPING WRIST WATCH — $225.00
I've tried to deliver these effects and illusions at a reasonable cost to the performer. Most of the routines are customized to my purpose, which is to present illusions that illustrate Cosmic Truths and introduce the concept of Maya, the World of Illusion, and the Bardo Journey Between Lives.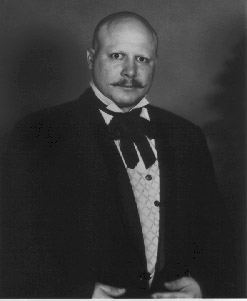 Reincarnation, Quantum Logic and Apparent Denial of Laws of Physics are my main topics, and the tricks merely serve to illustrate each point, as you'd use drawings, paintings or photographs in an illustrated book.
Every routine presented here has a twist that brings it back to the subject at hand — The Work and How You Can Work For The Work. I have no other theme.
I'm not here for your entertainment.
That's true, but it doesn't mean that my presentation of very serious issues can't be thoroughly and totally entertaining, and I make absolutely sure they are, because the medicine goes down easier with a touch of funny.
YOU NEED NOT BUY & LEARN ALL THE EFFECTS TODAY.
Learning takes time. I've listed the effects in the order in which they're easiest to learn, from one mastery to the next. Total time on each effect will vary with your confidence, bearing and style, not your prestidigitation, meaning you don't need sleight of hand to perform any of these effects.
Some hand-eye coordination is a must, but nothing special is required of you, just your willingness to participate and your ability to look as if you're totally confident even if you're shaking apart with fear and apprehension.
Don't cave in. Anxiety is normal. Ask Carol Burnett. Don't worry about anxiety, it just makes it worse, like shooting Mongo — it just makes him mad, and then there's the mess to clean up.
My intention for the upcoming Labor Day Convention & Workshop on Magic & Healing is to perform an entire act, consisting of fourteen routines as listed above. Each routine may require as many as six or seven "tricks" to make the routine work.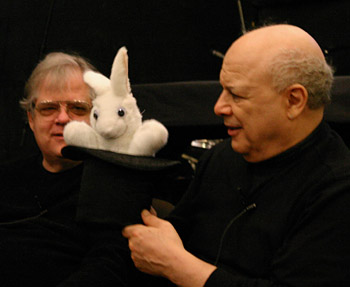 One most amazing FACTOID:
Magic takes two paths, one of which is the "normal" path, where you'll need a gimmick or a misdirection to create the effect.
The second is where you happen to SLIDE into another dimension in which magic is normal, and the laws of physics are very or slightly different from the ones you've become used to seeing every day.
Sliding into another dimension is technically called "SLIPSTREAMING", and unknowingly, you do it all the time.
When you use Performance Magic to REINFORCE the Slipstreaming Effect, you put the whole thing into your own control — your destiny is, for once in your life, literally in your own hands.
If you know how to orchestrate the routines and activate them with powerful Spiritual Allies and Defenses, you'd be On Top of The World.
CONTROLLING YOUR OWN DESTINY is a powerful tool, but it must be used in connection with The Work, or it won't hold for very long. Everything that is not aligned with the Work is short-lived by any standards, and very short-lived by Reincarnation Standards, which transcend entire Kalpas — Creation Cycles — of which this universe is a small, actually unmeasurable, percentage.
Lightspeed is a polite fiction that has served to explain why it can't be achieved, but it can, and when it is, it's instant transportation. The photon extends infinitely and is always everywhere along its path.
Don't let that distract you. Magic is everywhere. Your job, Mr. Phelps, should you and your Mission Impossible decide to accept it, is to help people around you to SEE THE MAGIC.
That's why you must practice to PERFECTION. When you flub an effect, it breaks the spell.
Practice, Practice, Practice, just as you do every day on guitar, only five minutes a day, no more. One trick, just one trick, over and over, until you've GOT IT, then on to the next, day after day, week after week, month after month, year after year, millenium after millenium.
Of course, the rates have gone up.
One bit of advice; the longer you hesitate, the harder it gets. You've still got some energy and dexterity left. Why not use it while you still have the chance? It won't always be like this…it gets worse, not better, as age creeps up and your Last Day comes closer on the horizon.
Your Last Hour of Life will not be a good time to decide to finally make your move. Don't let your Afterlife Social Media on Faceless Book be a pathetic explanation for your end of life, like "Uh, I stepped on a rake."
See You At The Top!!!
gorby
Comments
comments