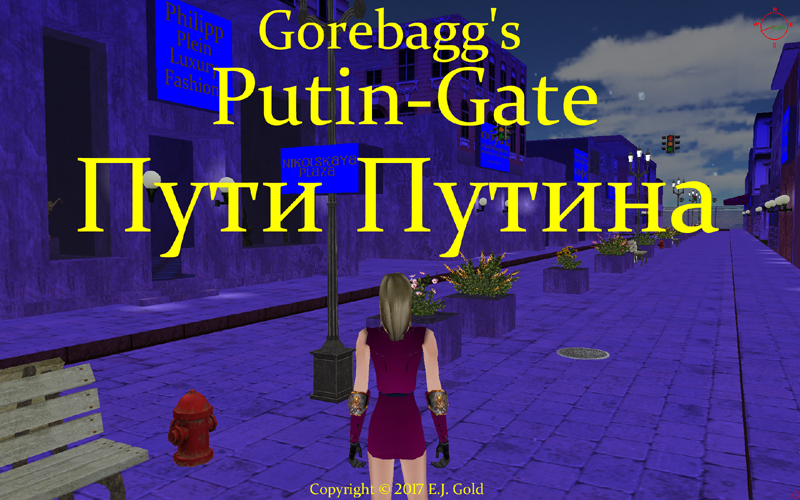 Problem Agitate Solve
Way back in the 20th century — yes, people were alive back then — I worked briefly with Vance Johnson, an ad agency owner, and my mail-order genius friend, Mel Powers. The single most important tool I came away with was the PAS Formula, and I'll share it with you right now.
PAS stands for "Problem, Agitate, Solve", and it's the backbone of the advertising industry. Had you taken my "SuperGame" marketing course for $2,500 for a weekend workshop at LAX Airport's Mariott Hotel, you would already be using it.
It's the only way to fly, and here's how it works:
You locate a problem that can be solved by your product or service.
Agitate the problem, show how much worse it could be made.
Solve the problem with your solution — your product or service.
Keep it very very simple. The fewer words, the better the effect. Examples? Sure.
Insecure?
You're not alone. Millions of people admit to being insecure. Yet, remain that way and you'll live a life in the shadows. A life on the fringe. Always wishing, never doing. Fortunately, there's an answer — The Godd™ Particle. (Learn More offers link to Godd™ Particle landing page.)
Hate Your Job?
You're not alone. Millions of people admit to hating their job, their boss, their fellow workers. Life sucks, then you die. But there is a solution. (link to ABD American Book of the Dead landing page).
How to use this??? Just a sprinkle of imagination will do the trick.
Tired of Failing?
You're not alone. There are millions of people who are tired of failing. They've tried everything, and nothing worked. It's lousy, it leaves you drained and feeling lost. But there is a solution. (link to Godd™ Particle Landing Page).
The popular wisdom today is that hashtags are dead. That's not entirely true, but they are no longer the guiding beacons they once were, back in 2017, so you'll need that URL style of marketing — solve a problem.
Mel Powers often said that the PAS FORMULA was the only real secret of marketing, and by golly, he was right!
Post limited numbers, limited to small groups, avoid hashtags that are too popular — you'll get lost in the shuffle, like standing around on Times Square on New Year's Eve. The crowd will sweep you along.
Build lots of links to insure algorythm pickups. Links are more important now to the new search engines — they're a whole lot smarter than they used to be back in 2018.
If you're interested in relaxation and meditation, they already know that. Refine the search beyond the categorical.
Your primary promotional tool for 2019 and 2020 is the URL website, which represents the new power of link over the power of search.
Be sure to include a specific Call to Action on your promo, so you can:
Build your audience
Stay relevant and trending
Develop many channels of selling
Showcase your brand
Be where customers are
Get multiple purchase locations hotter
You can buy services to help you achieve this, starting at $26 month at Keyhole, but there's a free trial period so you can see how and if it works for you.
Seller's Choice.com will give you lots of online marketing options, but that's for a real pro outfit, not one person trying to sell stuff online.
The basic package for a pro marketer with Keyhole starts at $179 a month which gives you 3 active trackers, adjustable in real-time if you need more. You also get 20,000 posts, 3 users and real time data.
What we really need for the Institute to have a chance at all is, unfortunately, a package that runs $1,000 a month, but offers lots of advantages that we don't have right now.
If you want to try something but you have no money at all, you can try hashatit.com for something that might work for free.
Search trending hashtags but stay away from the top tags, they're just not worth it. As Harry said, "A point in every direction is like having no point at all".
Forget about face-to-face marketing. Online marketing will save you tons of moving around, loading car, unloading car, booth rentals, overnighters and more.
Just get on it, and if you can't get on it personally, help us out by supporting our online marketing campaign for 2019.
Your donation too small?
Not true. Every dollar counts. Please, won't you help us solve the problem that the Institute has had for over 20 years now??? We are NOT SELLING and NOT GETTING FOLLOWERS on social media, and we need to be.
One good effect is that if we can rebuild our marketing, we won't be bitching about donations every damn time. We don't want to shut down any of our public services, and you can help us avoid that. Every dollar helps, and that's a fact.
Please dig into your pockets, and help us help you.
See You At The Top!!!
gorby