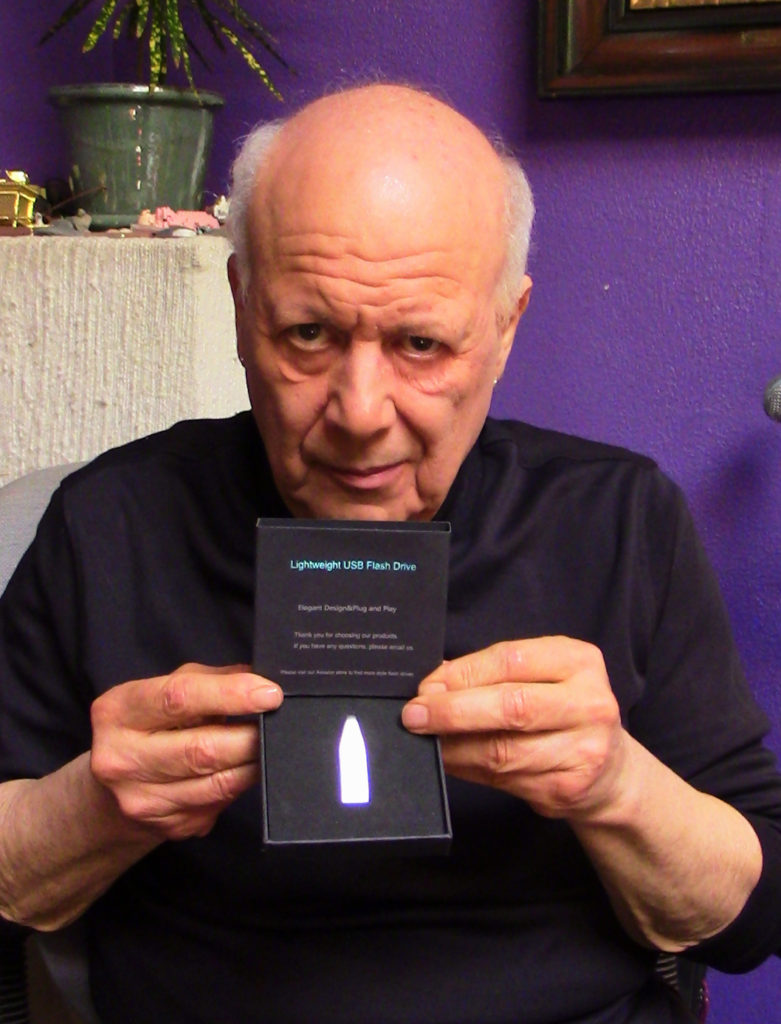 Here are a few examples of advertising copy writing. Copy is written always to a specific and very exact and very boring set of rules, called the "PAS" functions — Problem, Agitate, Solve. Basically set up a problem, deepen the problem and then offer a solution.
This is the very basic structure of all advertising copy. You have to get their interest first, and the thing they're most interested in is themselves.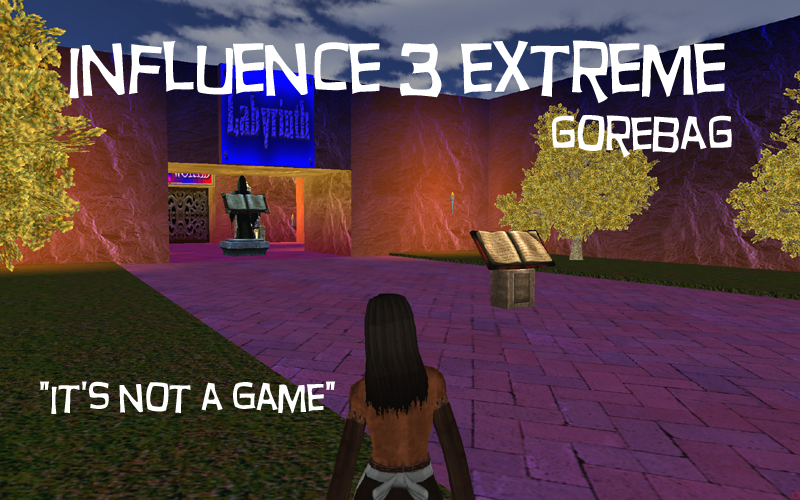 Troubled by falling hair?
Annoyed when it piles up all around you? Having problems with hairy food, hairy bathwater and hairy undies?
You're not alone.
Millions of people are troubled by falling hair. Most don't have the cash or the personal fashion sense to go out there and get an umbrella beanie, so the hair doesn't get on the head or pile up on the couch.
What can you do to avert a personal falling hair crisis?
Try wearing a Godd™ Particle Pendant and running the "Influence 3 Extreme" Quantum Magic Video?
It won't stop the falling hair, but you won't be bothered by it quite as much knowing that you're part of a growing number of people who are slightly less troubled by falling hair — this should give you some sense of community and feeling less of a victim of falling hair.
This "Mellow Effect" helps in all sorts of issues, somewhat like Sid Caesar's comment as an airplane pilot marijuana smugger in 1956, when the weed in the luggage compartment catches fire and marijuana smoke fills the cockpit cabin.
"The cockpit is filled with smoke," Caesar tells the NBC camera in the LIVE tv comedy show, "but it isn't altogether unpleasant."
If you're at the very bottom, you know at least it won't get any worse.
Click Here for more info.
Example #2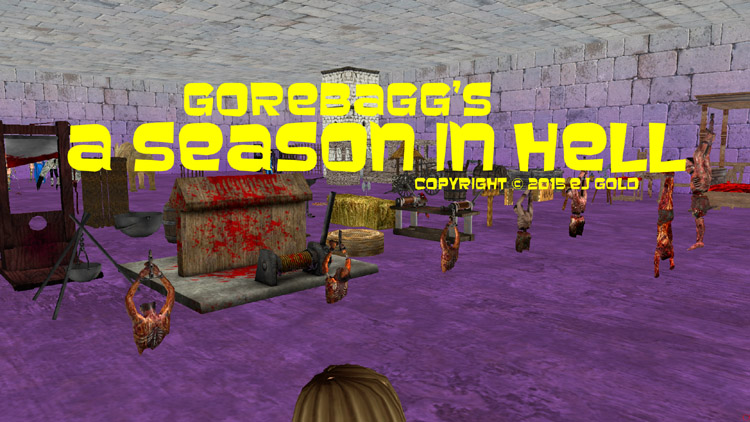 Itchy skin? Body too tight? Lips too dry?
You're not alone. Millions of people itch like crazy, but most folks don't know how to really stop the itch. You can use this ancient secret to stop the itching forever.
One simple click-through does it for the whole day. Click Here to order your very own Godd™Particle Pendant, wear it and run the FREE "Season in Hell" Quantum Magic Video, and Stop the Itch today!
Example #3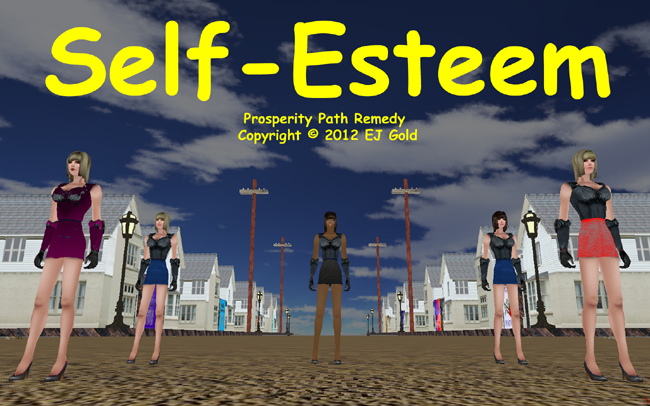 Can't Lose Weight? Too fat? Jeans don't fit?
You're not alone. Millions of people just like yourself are overweight and nothing seems to work.
Frankly, unless something changes radically, you're not going to ever get any thinner, and if you do lose a few pounds, you'll gain it right back, and more.
Is there any way out?
Yes, there is. Click Here to order your Godd™ Particle Pendant. Simply put it on, run the "Self Esteem" Quantum Magic Video, and gain the will power and brain power to keep your promises to keep yourself thin!
Example #4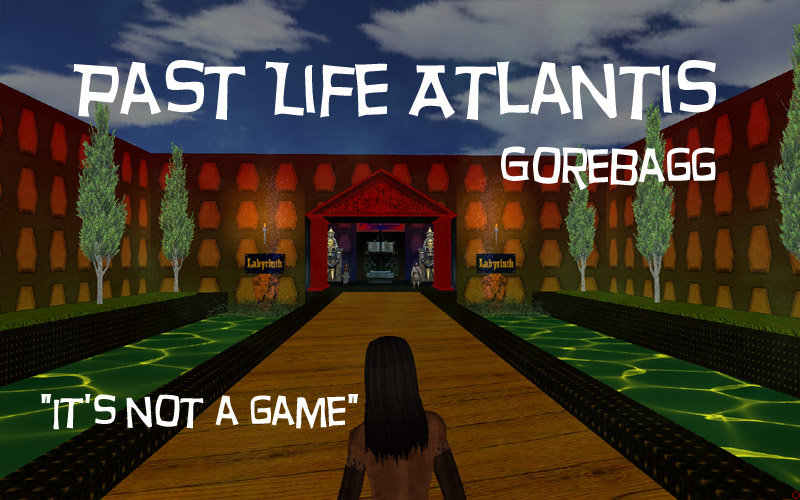 Did you live in ancient Atlantis? Millions of people wonder the same thing. You can help yourself and others to rediscover their ancient lives and regain ancient skills and knowledge. Join the growing circle of re-awakened Atlanteans at Atlantean-Society.com.
Example #5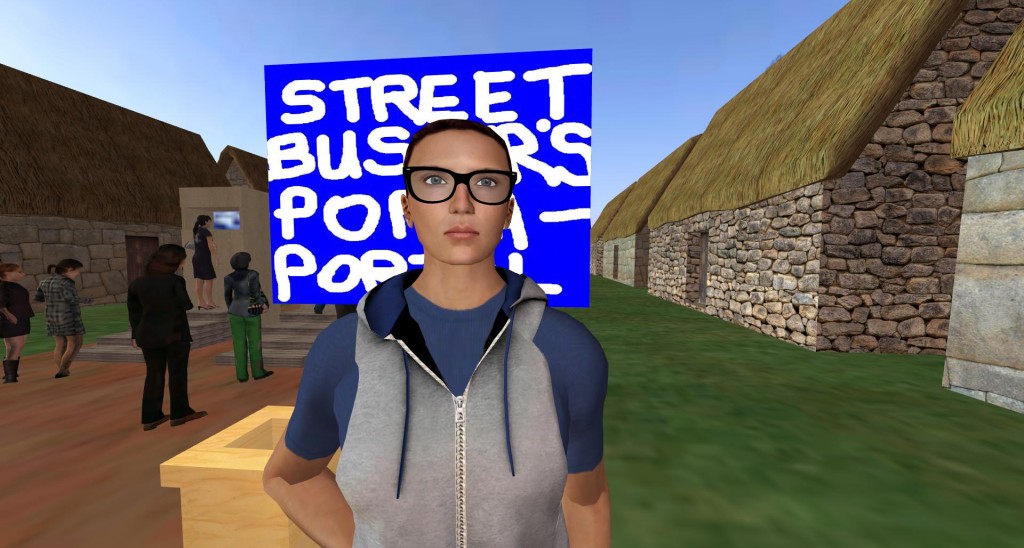 Need Money?
Who doesn't? Earn money the easy way while working on yourself at the same time. The changes you make in yourself to sell these items requires work on self of a very specific kind. You get spiritually stronger and make money at the same time.
The money keeps you interested, motivated and secure, and the work efforts make it all worthwhile. People will thank you for your Life Intervention!
Example #6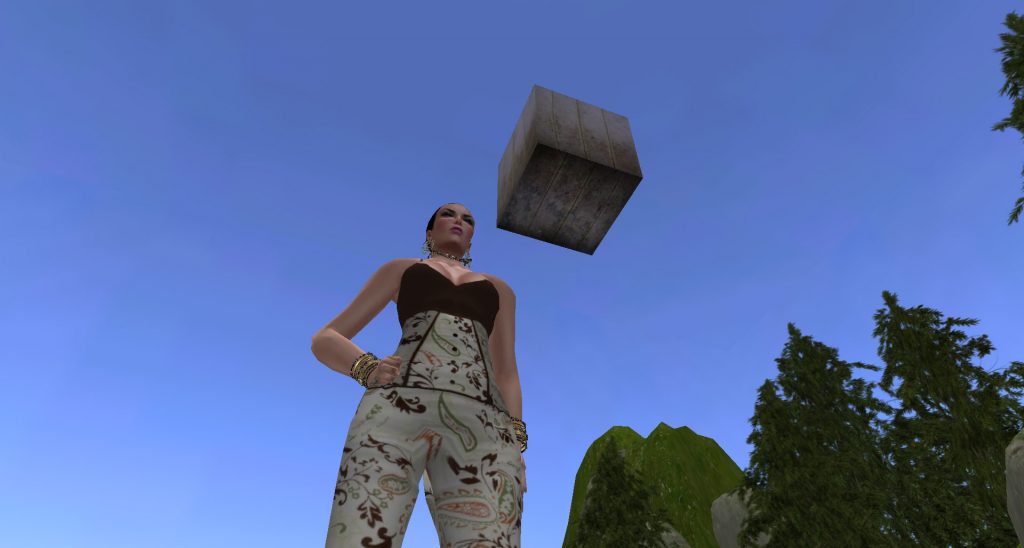 Feeling Helpless?
Wear the Godd™ Particle Pendant and feel the God.

Example #7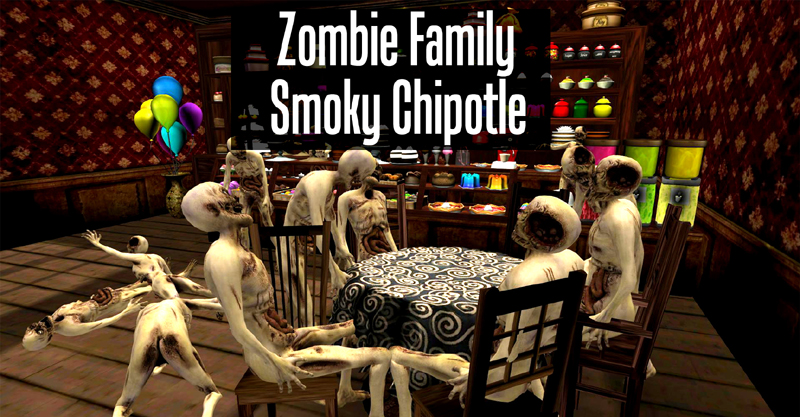 Were You Fired?
Can't find work? Not hireable? Why not start your own profitable business? Zombie Family Products create a Mall Kiosk or Popup Shop.
You get all the spicy products you need, plus chocolate and much more! Easy to sell, lots of fun to show and explain!
Click Here for more info.
Example #8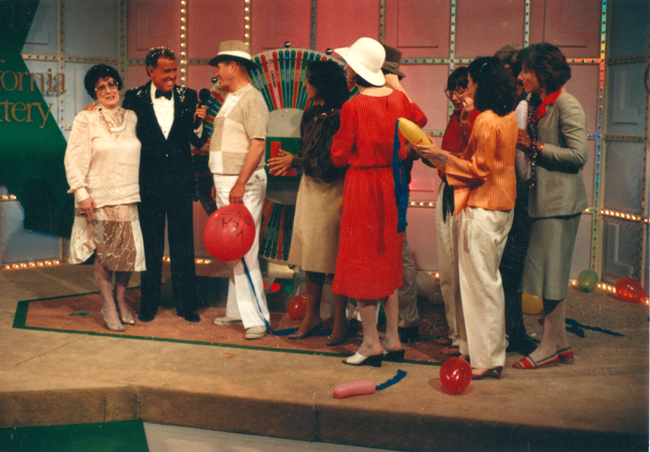 How Can YOU Win the Lottery?
My Mom won $15,220,000.00 at the California Lottery, wearing my Godd™ Particle Pendant!
Send for your very own Godd™ Particle Pendant today! You will immediately start WINNING!  If you happen to also win the lottery, let us know so we can post your win on our WINNER'S CIRCLE forum!
Click Here to order your GP now!!!
Example #9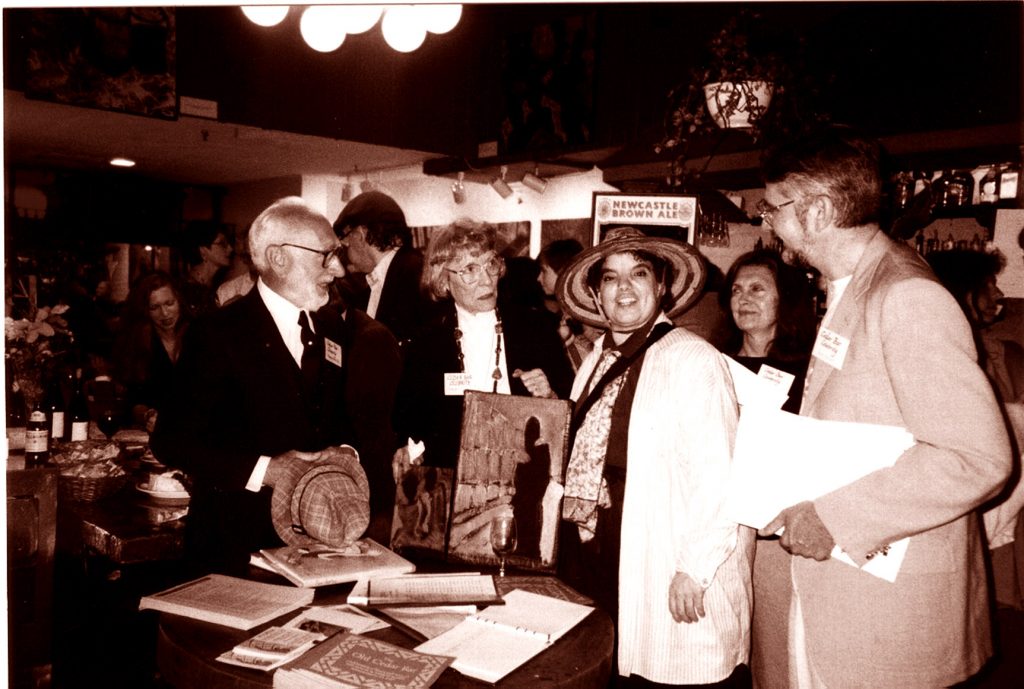 Looking For LGBTQ Fine Art?
We have tons of gay interest LGBTQU? artworks, all tastefully done, by the greatest artists of the past 500 years — Picasso, Hockney, Frieda Kahlo, Jasper Johns and many more, all original works on paper, authenticated & fully provenanced, curated by EJ Gold (LeslieAnnStandup.com)
Example #10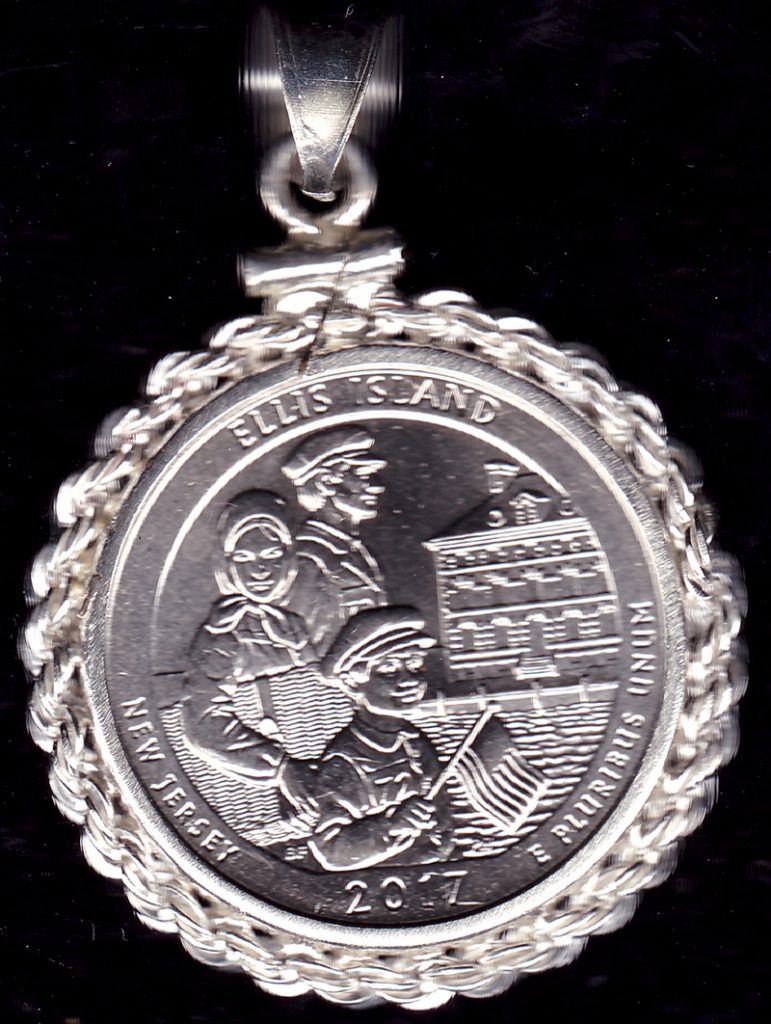 Tired of all the Hate?
Wear this genuine official U.S. Treasury Quarter Dollar featuring a family of immigrants. We are a welcoming nation, with open arms to all who seek freedom. Help bring awareness to all citizens that we are all immigrants working together to make life just a little better for all of us, not just the very rich and the very white. Comes in SOLID sterling silver fancy handmade rope bezel for only $89.95.
Click Here for more info.
Example #11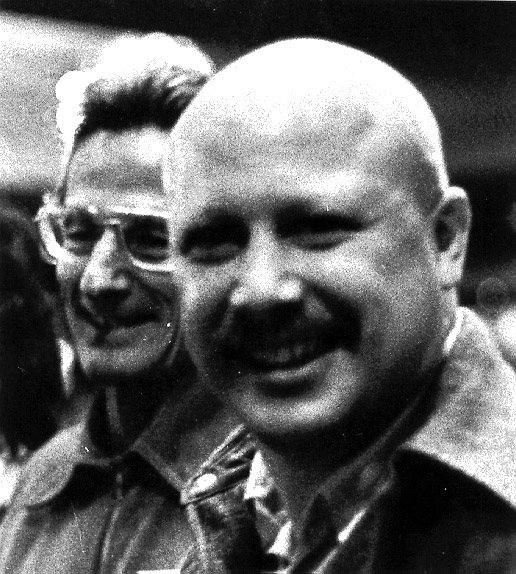 What do John Lilly and E.J. Gold know that you don't know?
Wouldn't you like to find out? You can. click here for more info.
Example #12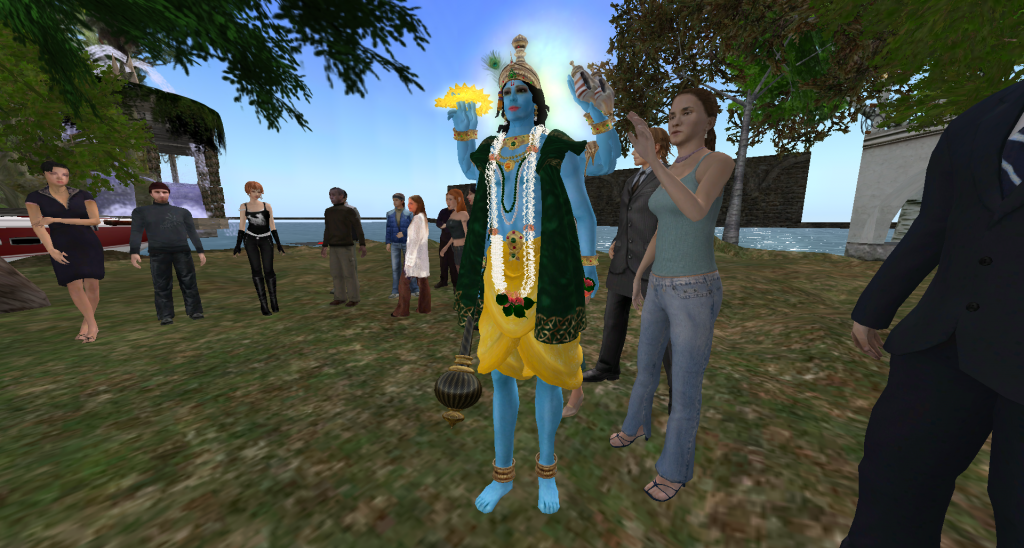 Do You Know Me?
Hi, I'm Krishna, the blue-skinned God who came over from India to enlighten you Westerners. If you want enlightenment and awakening of the soul, just click here for more info.
Well, that's all the news from Mount Idy, folks — gotta run, morning show in just a few minoots, breakfast first. Hope to see you there, and also at the LIVE music show at 4pm today.
See You At The Top!!!
gorby