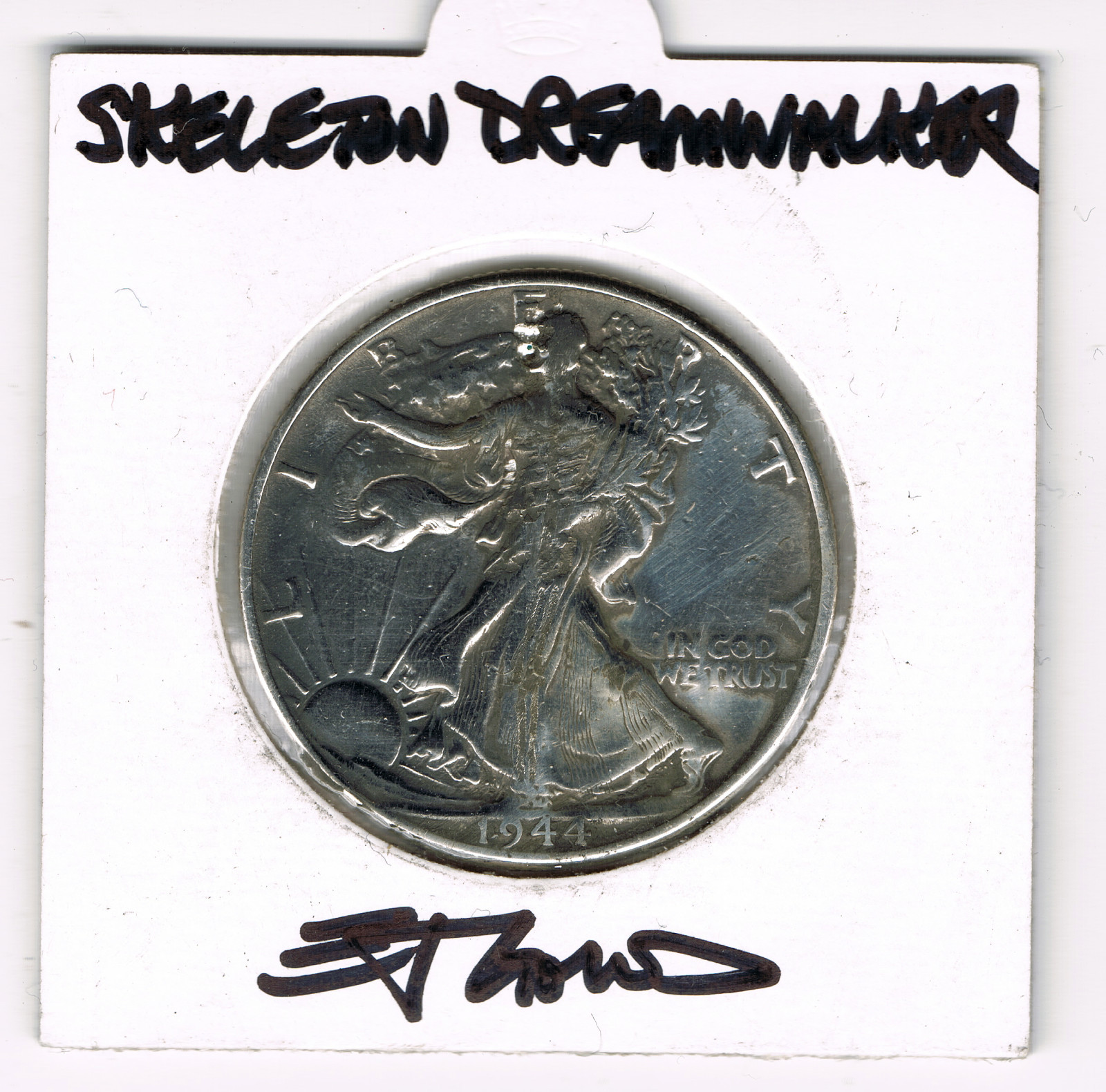 Why my coins are not hobo nickels:
Simply put, I have a fine-art approach to the coin carving, not a numismatic one. I don't care much for hard-edge art and care even less for literalism and so-called "realism", which isn't anywhere close to realness. I use a free-form line, more drawing and sketching than the tightly repressed world of gravure you generally see, although there are more artists discovering coin engraving every day, and more artistic renderings are available.
Look on eBay to see many examples of recent hobo nickel art and other coin carvings.
The story of the hobo nickel arising out of the hobo jungles of the 1929-1939 Great Depression is simply that when you got hold of a spare nickel, you could carve it into a dollar's worth of food and lodging. I like to use the same spirit in carving my coins as the hobos enjoyed in their day, meaning that I scratch at it — I don't slice and cut the way a modern engraver would and should do. My approach is more "Paleo", more basic, more street-wise and less technological, less dependent on civilization to maintain it.
Most hoboes used an ordinary 6-penny nail or a broken file to scratch their carvings into the nickel, and it's those moves I'm trying to duplicate. Continue reading →