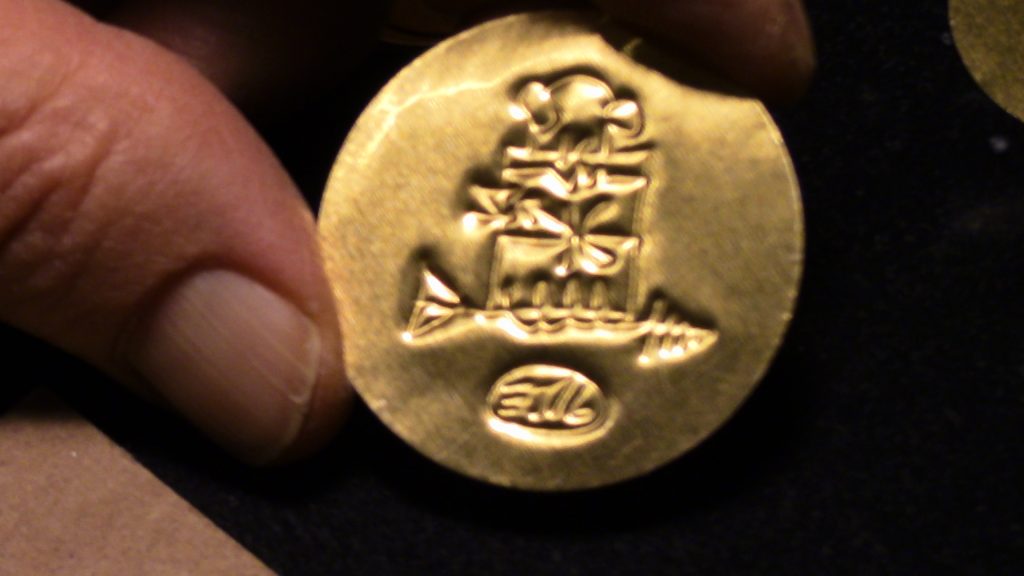 Yes, it's here, and I feel almost "led" to them by a higher force, possibly a Marketing Angel, so I'm presenting them, for what it's worth. What is a Radio Robot? I'll try my best to explain:
It all starts with the preparation of the plate, where I roll out the metal prior to embossing. This has to be done right, or the piece doesn't come out imbued. The rollout process is something akin to rolling out the bakery dough — that's where you imbue with prayer and blessings, all within this single process.
Then comes the embossing, final clean-roll and of course, the mounting in a capsule, flip or silver or 14k gold bezel, or on a backboard as a lightweight and inexpensive earring set, but that doesn't explain what the Radio Robot is and does.
The Radio Robot design is an incorporation of a simplified crystal radio circuit that would actually work if it existed in radio component parts and, of course, it does — it's what makes the SuperBeacon and every other crystal radio apparatus function, which is a detector and tuning mechanism within the receiving radio circuit. Continue reading →