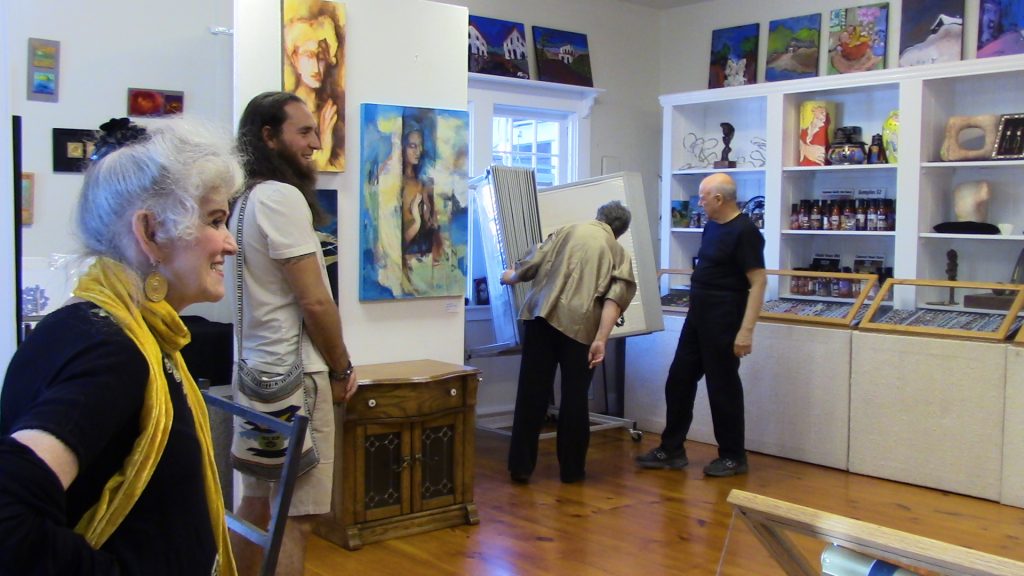 There's this big chunk of mountain that comes crashing down to the river some 540 million years ago. It gets broken up into smaller pieces and then eventually is ground down to a bunch of smaller stones that get buried in the gravel bars of the rushing river.
As they roll downstream, they contact other similar rocks in the river and, just like it happens in a lapidary "tumbler" device, the stones grind and polish one another.
The process can be sped up in a lapidary workshop, merely by adding some grinding abrasive compound — it's a simple cutting powder that you'd put into the water in the rock-tumbler.
The rocks in the tumbler go 'round and 'round, grinding against each other, sometimes for months, but it's a LOT faster than the river method.
If you were to produce the ringstones and brooch stones that I offer in my rock shop, and you had to glue a dop stick to the back of the stone and hit it with a diamond cutting wheel, and then shape it, form it and polish it, that would be the work of several days.
All I have to to is hop into the car and drive 55 miles away to a landscaping yard where they have enormous bags and heaps of rocks, and select the ones I want, get them weighed and priced out, pay the invoice, load the rocks into the trunk and drive back home, another hour's drive.
In all, I spend about an hour to an hour and a half choosing the rocks that I want to get. We're pretty friendly with the landcape arts people, and they help us quite a lot to get loaded — in the freighting sense of the word — and they often have suggestions about rocks that they've just gotten in. Continue reading →