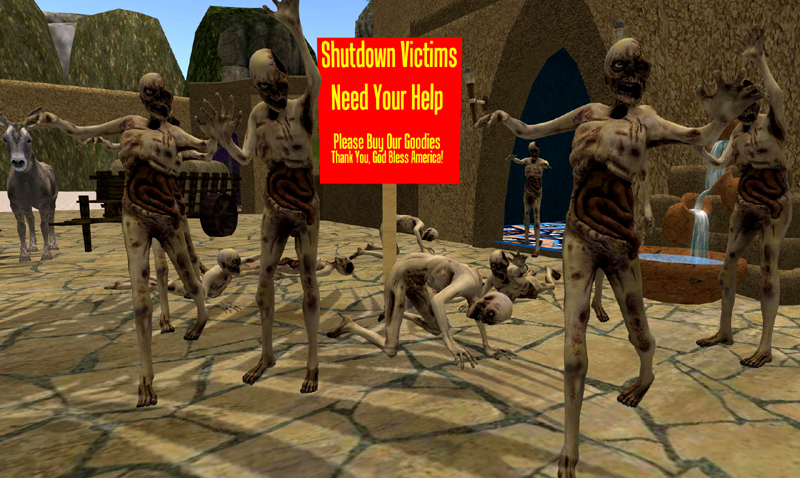 I am a Shutdown Victim. I'm not a government worker, but I am a Shutdown Victim, and I'll be only too happy to explain to you in detail how come I'm in this condition:
The First Vibration of the Ripple Effect came from the furloughed government workers, into the marketplace in a variety of ways, some directly — as in they didn't buy goods this month because they don't have the ready cash — and some indirectly, as in screwing up the market and buying sentiment of the consumer class, which is us.
Then we got the Second Vibration — the non-furloughed workers started freaking out because they were "Risking their lives and not getting paid for it".
Hell, that describes my job in a nutshell. I never get paid for my work, but I don't really have to get paid — I have an endless supply of Shakti-Pat, and that translates into money, in my world.
Of course, if you're not living in the Western Realm, and you find yourself in a government job, which means these days, "working and not getting paid for it", you still have to come up with money for food, gas, parking, migraine headache remedy, tips, spare change and more, not to mention the tons of alcoholic drinks you'll need to toss down while at work, in order to be able to take the crap without actually snapping the boss's head right off.
If you're drunk, you'll be all right. Continue reading →