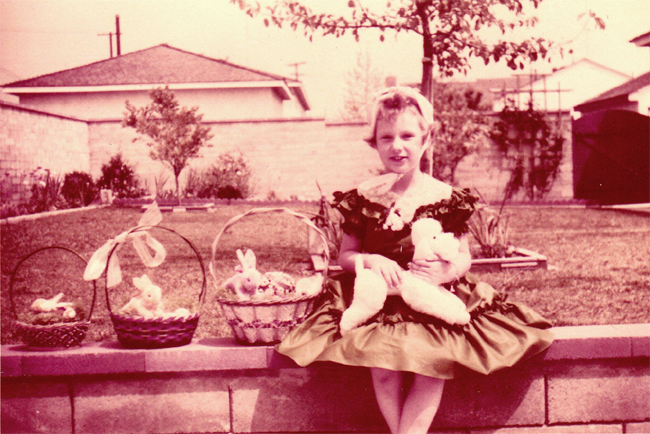 My LIFE-HACK Prosperity Path Bath Balls are one way of receiving Ashram Blessings and absorbing the higher vibrations into your personal atmosphere, of Feeding the Higher. Feeding the Higher means to give the atrophied and weakened Higher Bodies the nourishment they need.
Power comes from within, but if the Higher Bodies are feeble and weak from exposure to many human incarnations, they cannot do their job, which includes keeping the body healthy and the lifetime clear of obstructions on the Path of Wisdom.
The Higher Bodies heal, forsee into the future, are telepathically gifted and can easily shape-shift, because they are very senior to the organic body. Prosperity Path Bath Balls feed the Higher Bodies. Your Higher Bodies will energize with power, guaranteed.
Prosperity Path Bath Balls fizz explode with foamy crystalline colors and smells, making a veritable Ocean of Bubbly Goo and wondrous aromas. This morning, I was asked how I dare give the recipe for this amazing product that I invented back at Otis Art Institute for the 1967 Christmas Student Fair, where it sold out.
It's a sellout every time I make them, and now with the Gift Basket shop in sight, I'm back at it with a vigor. My Prosperity Path Bath Balls are hand artisaned, number one. Secondly, they are made with special 100% Pure Alchemical Gold Aromatic Essential Oils, and that's not all. If I cared how much each thing cost, I wouldn't make them. You'll see what I mean in a second, when you read the recipe below, and then I'll tell you The Secret, how come I can give away the recipe. Here it is:
Epsom Salts — Not just any epsom salts, but the kind we use in our Samadhi Floatation Tanks, designed and made by Glenn & Lee Perry. These salts are the kind favored by dolphins and yes, there are hundreds of different kinds of sea salts.
Himalayan Salt — This comes from the Khewra Salt Mine in the Jhelum District of Punjab, Pakistan. This is the kind of salt from which salt lamps, which we have for sale in our online gift shop, are made. The lamp salt is mined in Europe & Asia.
Sea Salts — Infused Sea Salt made with herbs & spices are featured, along with six other types of Sea Salt from six different locations around the globe.
Kosher Flake Salt — The most expensive and hardest to get, but worth it.
Corn Starch — Just enough to hold the thing together and of course, organic.
Baking Soda — This is what you used to use to drive your floating bath toys, and it's what provides the fizz and fizzle in your bath.
Lemon Juice — Just a few drops from a real live lemon, to provide the necessary citric acid for the mixture to gel properly, as you'd add to Plaster of Paris or use as a Stop Bath in a photo lab, for the same reason — citric acid stabilizes the pH factor.
Food Coloring — Not to worry, it's a maximum of 3 drops per mixing bowl, just for the effect, and occasionally, on demand, I'll add some eye-shadow sparklies.
HERE'S THE SECRET I PROMISED YOU:
Just like The Secret of the Universe, There Is No Secret. It's not what you do, it's how you do it. My bath balls and other products are imbued with Spirit, and that's the only difference, with the possible exception of the fact that my products all come from another dimension. If I could prove that, would they sell any better?
The real secret is in the making. It's the Dance. It's the Moves. The Breathing. The Interior All Quiet Inside. And at the Center, the Maker. If you can get yourself out of the way, the Maker can Make Good Things, and folks can benefit.
How much? Glad you asked. Ten bucks a jar. How do you get 'em? You have merely to type into the chat on Gorby's Morning Show or message Yanesh, and I'll make them and get them out to you.
Yes, I said I'd make them to order. The Bath Balls are made to order, so I can customize the scents, colors and shapes just for you and your family. Here are a few other PROSPERITY PATH BATH BALLS you can order today if you like.
You can order Bath Jelly the same way, by the basket, or in BOTTLES. A glass bottle of Bath Jelly is only $10. A Basket of Bath Balls OR Jelly sells for $49.95 and up — spend more, get more. The $139.95 basket gets over $200 of value in items packed into it.
 UNCONDITIONAL LOVE — A special blend of essential oils and salts.
PEACE & HARMONY — Your personal atmosphere encourages peace & harmony.
BALANCE & WELLNESS — The Meridians are Quantum-Nudged into balance.
CONQUER FEAR — Special essential oils and salts create this powerful effect.
CLEAR PATH — Using aromatics & salt chemistry, the Path is Cleared of obstructions.
HIGHER CONSCIOUSNESS — Rare aromatics & Himalayan Salts trigger this State.
WAKING STATE — The very rarest aromatics, ancient resins & Himalayan salts create this transcendental mixture. To avoid accidental triggering of the Waking State, the mixture is activated only when the Opening Chant is used prior to opening the jar.
HIGHER BODY RESTORES:
RESTORE POWERS — Brings back the higher powers of the Higher Being Bodies.
RESTORE SKILLS — Brings back the skills attained on all levels in all lifetimes.
RESTORE ENERGY — Brings back the powerful natural energy of the Higher Self.
RESTORE VISION — Brings back the easy and clear vision of the Essential Self.
RESTORE MEMORY — Brings back the full memory of all lifetimes everywhere.
RESTORE COURAGE — Brings back the vision of Fearless Immortality.
RESTORE HOPE — Brings back the vision of the destiny of the Being.
There are many more products awaiting some free time for me to develop them or bring them back from the dead. I haven't made these things in a while, since the closing of the shop a few years back, and I haven't yet set up my working studio for these things, but I will shortly do that, perhaps today.
I'm not waiting for a license to ship out food and cosmetic items, etc. — I'll address those issues as they come, but in the meantime, I'm doing what I can do within the law to ship products from the Ashram directly to your home.
Let me know if you've any ideas on the subject of what I might make that would work within the limits of the Basket Theorem. What is the Basket Theorem? It's something I hit upon in the midst of making gift basket arrangements.
It's easier to sell anything, if it's in a gift basket.
Within a gift basket, you can hide expenses by averaging out your costs between a number of different items.
Because there are a number of items in the basket, it's harder to price-point compare your products with other similar products online, so you avoid the cut-throat practices of online pirates of undercutting your price by one penny.
A gift basket has two distinct advantages: the giver just wants to make a good, lasting impression; the receiver is happy with whatever, because it was a gift.
Gift baskets are a very traditional way of saying things.
Gift Baskets are fun.
BATH BALL BASKETS FOR SALE — SMALL = $69.95   MEDIUM = $89.95  LARGE = $139.95
These are gift baskets that, while they answer the call of the Hallmark, which is to say, the holidays provoked by the lobbyists in Washington for the past 75 years, representing Hallmark Cards, which has managed to introduce 127 new holidays into our calendar year, also provide higher being nourishments. What a great way to introduce the benefits of the Work indirectly, eh?
Bath Ball Baskets come with an assortment of Individually packed thematic Bath Balls.
I LOVE YOU — Love, Harmony, Peace, Tranquility, Support & Forgiveness.
GET WELL — Happiness, Harmony, Peace, Wellness, Love & Healing Vibes.
WELCOME HOME — Love, Harmony, Peace, Tranquility, Quiet & Serenity.
CONGRATULATIONS — Energy, Caring, Peace, Serenity, Support & Charm.
HAPPY BIRTHDAY — Love, Harmony, Peace, Serenity, Long Life, Wellness.
BEST WISHES — Respect, Caring, Peace, Serenity, Long Life, Wellness.
WEDDING BLISS — Love, Harmony, Peace, Tranquility, Support, Forgiveness.
MAZELTOV — Energy, Caring, Peace, Serenity, Support & Charm.
LET'S PARTY — Energy, Harmony, Fun, Happiness, Communication & Charm.
GRADUATION — Energy, Caring, Peace, Serenity, Support & Charm.
BAR-MITVAH — Energy, Caring, Peace, Serenity, Support & Charm.
BAS-MITZVAH — Energy, Caring, Peace, Serenity, Support & Charm.
HAPPY DIVORCE — Respect, Caring, Peace, Serenity, Long Life, Wellness.
GOOD LUCK — Energy, Love, Caring, Respect, Communication & Charm.
RETIREMENT — Energy, Caring, Respect, Happiness, Long Life & Wellness.
And I can design and create a gift basket for any other occasion you care to name. One noteworthy point here is that I have over 1,000 chocolate molds and hundreds more cupcake and cookie molds and cutters, so I can make just about any shape or size item you want.
I make special chocolate bars for all the occasions mentioned above, all with my special 72% single-source canopy-friendly fair-traded sustainable chocolate, processed in Belgium and delivered to my hand here at the Ashram every week for our Prasad Sacred Foods. I'll be able to offer them for interstate shipping as soon as we have a legal kitchen of our own, but there are items you can buy right now from the Cloister Kitchen.
All of the items made here at the Ashram are intended for spiritual use only, and are not for sale to the general public. Our Sacred Foods are imbued and Approved for Sacred Use, and are for sale ONLY to members of the BASKET OF THE MONTH CLUB or BASKET OF THE WEEK CLUB.
You can become a member of the Basket of the Week or Basket of the Month Club by simply messaging Yanesh or speaking up in the chat at the Morning Meeting. I'll put you on my list of receivers, and a basket of Higher Being Goodies will be shipped to you each month or each week, as you designate.
By restricting the sale of these items to church members only, we are in accord with state and federal laws pertaining to church foods at various church functions such as bake sales.
As a member of the congregation, you are entitled to join the Basket of the Week Club or Basket of the Month Club, and that's all we can do at the moment to meet your spiritual higher being food needs, until we have our very own commercial kitchen.
At the moment, we are getting help from local folks who have commercial kitchens. They are giving us a few hours here and there to package up A FEW of our items for your use. We scrub and glove up for that purpose, and all regulations regarding the handling of foods in California and in Nevada County are respected in this process, under the supervision of licensed food handlers, but I want to underline the fact that THIS IS A VERY TEMPORARY SOLUTION to the problem of getting a commercial kitchen of our very own.
All items from the Ashram are thus guaranteed unconditionally to benefit the Spirit and to energize and empower the Being. As soon as we resolve the legal issues related to kitchen products of the Ashram, we'll be shipping out more elaborate food and cosmetic items.
In the meantime, here are the foods we can ship out to you as it stands now — they are limited to the things we can mix and package where we buy our source products, but that's only temporary, until we can get a licensed kitchen of our own. Naturally, we can't bake or steam or anything like that, just mix things and put them in packages with labels.
We can't occupy the borrowed kitchen for very long, and we can't actually cook or bake there, so we're limited to the amount of food we can package at a time, and we're also limited to the type of food we can prepare. We merely re-apportion and mix nuts, dried fruits and grains and put them in containers. We can't do anything stove-top or in the oven, and we have zero fridge space or storage space there, and we can't take up their precious prep time very often, so it's a very very limited solution that won't carry us for very long, but it's going to take weeks to get our own permits and things together.
Sorry for the extreme limitations here, but we're working WELL within the law, being careful to not cross any boundaries we shouldn't be crossing. Here's the list of shippable foods we can actually send you now, as it stands at the moment:
KOSHER SALT — This comes in a stunningly beautiful glass container, and is the very best of the best Kosher Salt FLAKES that can be obtained on this or any other planet.
HIMALAYAN SALT — A favorite at my table, this is the very best of all Himalayan salts.
SEA SALTS — A combination of my own devising of 7 different sea salts.
PICKLING SALTS — If you want the greatest dill pickles in the world, here's the Secret.
SARMOUNG HONEY — A rare blend of natural honey from 7 different flower sources, the hives are carefully respected and maintained for sustainability and natural nectar foods for the bees, maintained & boarded in Sacramento, for Uncle Claude — we can't have bees on the property any more, due to neighbors that weren't there when we moved here.
BUMBLE BARF HONEY — Claude's special brand of honey, still the most popular seller of all our honey products.
TRAIL MIXES — All the trail mixes were mixed in a local licensed kitchen, so no worries there. I make the mixtures right there, in my provider's kitchen, by temporary arrangement.
GRANOLAS — Again, I mix them and package them right there in my provider's fully licensed kitchen, under his supervision, but again, only temporarily.
SALAD DRESSINGS — Mixed & bottled temporarily in the licensed kitchen of my wholesale foods provider.
GOJI BALLS — Made in the licensed kitchen of our wholesale foods provider under licensed supervision, fully scrubbed & gloved.
I'll post more items as they become available. We're working hard every day to bring these Ashram Foods for the Spirit, to your home and family. Are you missing those wondrous Ashram cookies? No fear. We can sell those, too, but under very strict conditions, where you're constrained to purchase the items only once per three months, at our official church bake sales.
ASHRAM BAKE SALE —
Every 90 days, we are allowed to have an Ashram Bake Sale, according to California & Federal Laws, so we do. Here are the items you can order from our Quarterly Bake Sale. Each item can be ordered at $49.95 for the small basket, $89.95 for the medium basket and $139.95 for the massively impressive Giant Economy Size, if you happen to have or be friends with a giant.
You have to order the items in advance. We don't make anything on spec. Official Church Bake Sale dates are given on the community calendar, or you can ask at the Morning Meetings, in the chat. Our next bake sale is on October 31st, 2015, which is Halloween, but we ship a week early, so you'll have the goodies for Treats on Halloween Night, and you can order anytime for any of our bake sales. Your order is shipped out on Bake Sale Day, whenever that happens to be — we time them to coincide with holidays when we can.
BASKET O' COOKIES — An assortment of blessed cookies from the Ashram Bakery, which can be Oatmeal Raisin, Chocolate Chip, Goji Berry, Coconut Macaroon, or Chef's Choice.
BASKET O' CHOCOLATES — An assortment of solid blessed chocolate items in a beautiful gift basket arrangement.
BOX OF TRUFFLES — Four High-Vibration Blessed Truffles, $20.
BASKET O' FRUIT — A selection of blessed fruits from our table to yours.
GARDEN BASKET — An arrangement of blessed fruits & vegetables from our Ashram Kitchen.
HOLIDAY BASKET — An arrangement of holiday-inspired gift items made at the Ashram.
BASKET O'BOOKS — An assortment of books from IDHHB. You can specify titles, or leave the choice to me. Tell me whether beginner, intermediate or advanced, or specify subject matter or type of interest.
BASKET O' CDs — An assortment of CDs from my library of recorded sounds. You can specify whether talks or music or both.
BASKET O' DVDs — An assortment of DVDs from my library of videos. You can specify a subject, time period or leave the choice to me. Indicate whether beginner, intermediate or advanced. I recommend a selection of vintage videos for someone who has everything.
RANDOM ACTS OF BASKETEERING — Whatever my hand lands on goes into the basket, in a random selection on a drunkard's walk through a stream of consciousness near a sea of indeterminacy on an ocean of uncertainty. In short, random.
ART & HISTORY CARDS — These are not baskets, but they can be added to any basket or purchased separately. They are full-color printed and mounted on heavy 100% rag art stock with envelopes to match, truly a regal and lush gift item for any budget. Here is a partial list of the most popular cards:
DONNER PARTY NOTECARDS — Choose from a selection of over 50 of my Donner Family photos, replicas of the Daguerreotype, Ferrotype and Tintype originals in my collection.
GOLD RUSH NOTECARDS — Featuring family-owned photos of famous lawmen and notorious outlaws, ranchers, settlers and tradespeople of Northern California, especially Grass Valley, during the famous '49er Gold Rush of 1849.
EJ GOLD ART NOTECARDS — You can choose from over 1100 images online or 145,000 cataloged images on our database, or I'll paint, sketch, draw, sculpt or 3-D model for you per your request.
EJ GOLD GARDEN PHOTO NOTECARDS — When I was recovering from my second surgery, I could only manage a short walk around the property. In the restricted area of five acres, I took the photographs in this collection, now available as art notecards.
EJ GOLD GRASS VALLEY & NEVADA CITY PHOTO NOTECARDS — This collection of photos were taken of local landmarks. The photo session began at dawn, during a light rain and heavy fog in Grass Valley and Nevada City.
GRASS VALLEY GRAPHICS GROUP — A collection of works on paper by Robert Trice, Grace Kelly Rivera, Lin Larsen, Lily Nova, Della Heywood and many more, over 30 local artists from which to choose.
VINTAGE PHOTOS — A collection of over 10,000 vintage Victorian, Edwardian, Roaring Twenties, and more. You can select any photo from My Life as a Boy to be mounted on a notecard. Every collection is handmade, so it's all custom work, to your specification.
HAND PAINTED NOTECARDS — Just a fraction more than your ordinary card, hand-painted notecards are surprisingly inexpensive — 5 cards for $100, only $20 apiece!!! You have to order these well in advance. Your lack of good timing is not my emergency. You are getting SIGNED personalized custom handmade cards from a Listed American Artist in Who's Who in American Art, for the paltry sum of $20 a card, and that's on ultra-heavy 100% rag linen stock with a matching envelope. You're paying less than ten bucks for the artwork itself. Such is the life of an artist.
THEME NOTECARDS — Thematic cards such as "Get Well" or "Happy Birthday" are all custom cards, so you can ask for just about any message or photo or artwork you care to name. I'll hand-letter a few words on the front or inside if you indicate what you want the card to say. These are ordered 5 for $100, only $20 each for handmade signed personalized cards — does Hallmark have anything like that??? I think not.
VINTAGE NOTECARDS — Rose donated a huge box of my vintage notecards from a quarter of a century ago. It seems like only yesterday. Anyhow, the whole box is available, so speak up, or lose the opportunity. These cards can be had at wholesale — you have but to ask. Contact Yanesh for details.
MARTIN SILVERWOLF NOTECARDS — Produced from my own collection of Martin Silverwolf Spirit Paintings, these are now available, but I do not have the images posted — the choice of images is mine. You get 6 cards for $39.95.
REMBRANDT NOTECARDS — A collection of Rembrandt etchings from my own collection of lifetime impressions. You can specify self-portraits, portraits, landscapes, Biblical subjects or risque.
NOTORIOUS LADIES NOTECARDS — Outlaws, prostitutes, entertainers and famous women, all from my personal photo collection, 6 cards for $39.95.
NUDES OF YESTERYEAR — Believe it or not, some of my aunts were 1920s flappers and dancers. They left me a huge collection of very naughty — by their ancient standards — albumin, silver chloride and silver nitrate photos, which I've scanned in and preserved. They aren't anything like naughty by today's standards, just very tame and artistically posed nudes, some of them quite stunning by any standards.
EJ GOLD CHARCOAL NUDES — I would never have put these out in the old days, but today it's possible, thanks to a few battle-scarred consumer advocates. My art instruction textbook by the same name is also available, and you can use it as a catalog to select your notecards if you wish. 6 for $39.95 is the price of this set.
ASHRAM SCREENSHOT NOTECARDS — A collection of about 200 recent screenshots, mostly selfies, of LeslieAnn Standup in and around the Ashram, sold at 6 for $39.95.
PAST LIFE "COME AS YOU WERE" NOTECARDS — A collection of ancient scenes with various past life themes — Rome, Greece, Babylon, Sumer, Mohenjo-Daro, Lung-Shan, Chichen-Itza and many more from which to choose. Name a culture and I probably have photos or screenshots to match.
ANTIQUITY NOTECARDS — Photos of ancient artifacts from my collection over the years, about 200 from which to choose in any culture on the planet.
NOTORIOUS STARGATES OF PLANET EARTH — Photos I've taken of various stargate sites around the Earth.
I don't want to hammer on the issue, but DO keep in mind that using someone else's kitchen is only a temporary solution, and not a very good one at that, but we can send out the things we've promised.
Ooooh, I should parenthetically (…) mention three items I'm working on for the market, all at a price of $16.95 each:
FAIRY GLOW JAR — A jarful of hundreds of glow-in-the-dark fairies.
LIP SCRUB — A glass jar containing a powerful combination of Brown Sugar, Coconut Oil, Honey & Pumpkin Pie Spice that keeps your lips soft, moist and attractive.
LIP GLOW — A new kind of gloss pot that isn't like anything else on this or any other planet — Guaranteed, NO VASELINE!
Our own licensed kitchen is not very far away, possibly we can move in soon, I'm told by those who know these things. I am not involved at all in the business operations of the Institute, so I tend to find out things about the same time that you do, which is just fine with me, keeps me able to devote all my time and energy focused exactly where it needs to be — with you.
Well, I'd better get ready for the morning stuff, so I'll post this and get to work on baskets, baskets, baskets — that's all I'm doing, these days, and I'm enjoying it immensely, so keep those basket orders coming, or better yet, join the Basked of the Week Club or Basket of the Month Club!
See You At The Top!!!
gorby
Comments
comments