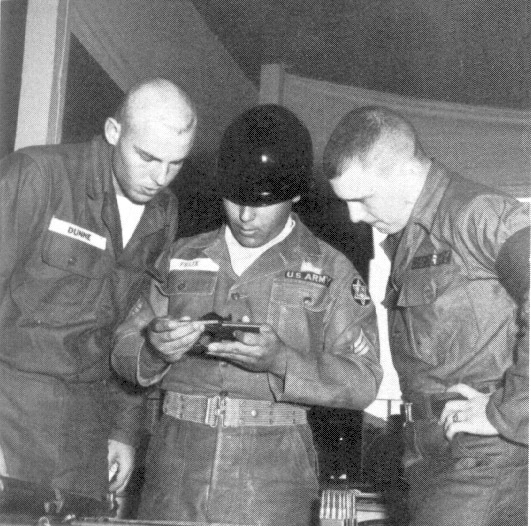 "Remote Reading", otherwise known as "Remote Viewing", is where you merely look at something and report what you see. Remote Viewing does not involve the movement of any mass in space or time, and exists entirely apart from the realm of the Einsteinian Newtonian Universe.
In 1963, while serving in the U.S. Army Security Agency, I was recruited for a Remote Reading unit, which I joined just three days after I received my Honorable Discharge from the service.
I did not go to the military Remote Viewing Unit at Fort Meade or, indeed, any other military agency Remote Viewing unit — there were four civilian units in Virginia and California, which our team verified through our own readings and encounters with members of other teams, open knowledge of which was kept from us, but believe it, we were in contact every day with psychic operatives both on our side and on other sides — and there are plenty of sides in the political arena — under the tight pressure of a high security position in the most secret agencies in U.S. history.
I can't and won't tell you what our targets were — I'll leave that to others — but the nature of the targets were generally buildings, vehicles or people, and when I say "targets", I mean only that they were selected and visualized by the readers, often using map coordinates as a guide when needed. Continue reading →