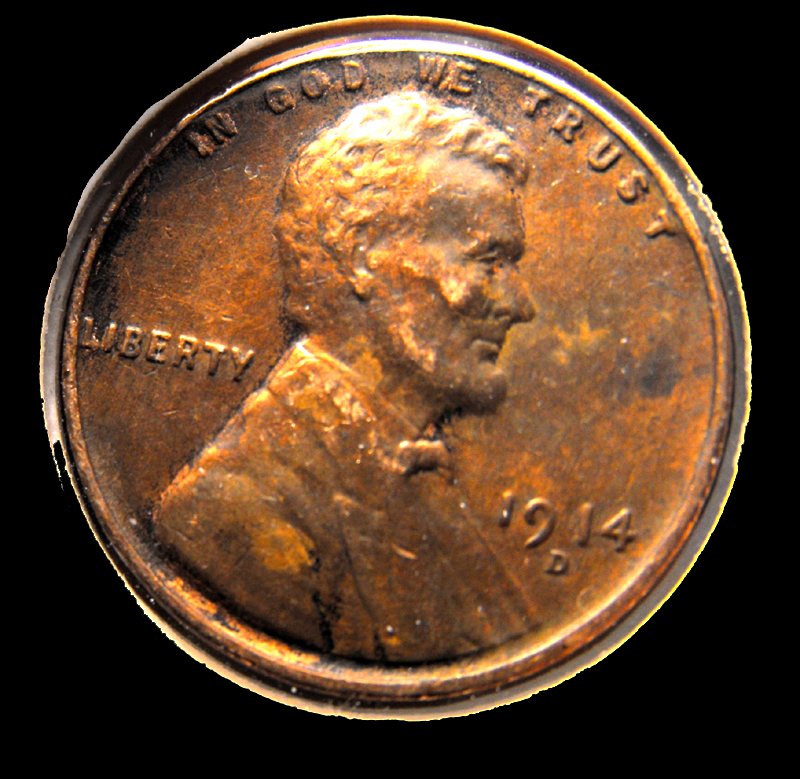 Here's a sneak peek at just one of the many hundreds of really cool and very richly rewarding coins that popped up in last night's "Barf Bag" search — the coins were discards from other searches, deemed so miserable that they ended up in a bin and eventually in a bag, which I opened and am currently in the process of searching.
I've found a few 1924-d, some 1909 VDB and two 1909-s that have seen better days, but they're readable enough to sell, although in this case, I'm not offering this grouping for sale — it's intended as an example of what someone can accomplish in a single night, armed only with coin-knowledge and a taste for punishment.
Finding the goodies among the trash is sort of like dumpster-diving, and in a way, it bears some resemblance to it.
One thing that happens in a search like this, you never know what's going to turn up.
It doesn't matter whether the source of your search coins is a personal collection, institutional collection, just a bunch of coins that piled up in a jar somehow, or you bought them as a grouping of folders, or as a bag or box or rolls.
The end effect is the same — there's some searching to be done.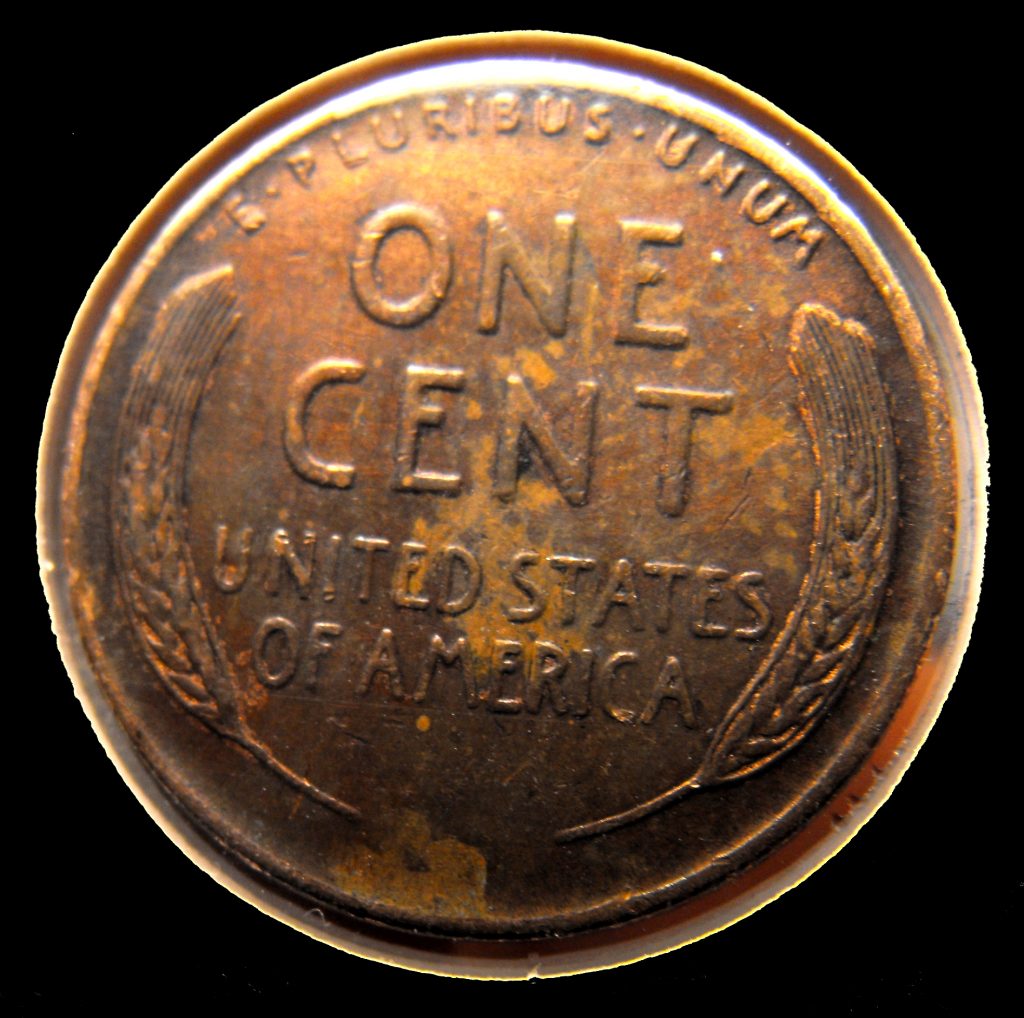 It really helps if you know exactly what you're searching for. I make it a practice to KNOW exactly which DDO or DDR or RPM is associated with which date and mint-mark.
If you have trouble remembering what to look for and where to look, I recommend the Cherry-Picker's Guide, Volume I — you can find most of the errors in there, although for RPMs, you might have to go to one of the great RPM sites to see examples and verify an RPM.
If there's an RPM on your coin, and nowhere does it say there should be one, there are two possible answers — either you screwed up your identification somehow, or nobody has yet reported that particular RPM, which DOES happen.
I'm the Discoverer On Record for the Wide AM variation on the 2001, only because I persisted in asking and actually ended up sending in the coins for examination and recording.
Okay, so there are goodies out there to be found, and they can be found most readily, I am convinced, in the garbage heaps of discarded coins, coins of no obvious value, coins that find good company among barnacle-encrusted oxidizing copper disks that might once, long, long ago, have been coins.
If you need a Burlap Search Bag full of possible goodies and lots of junk coins, you can order them from me directly.
You get One (1) Bagful of fifty (50) U.S. Lincoln Wheat-Backed Cents dated anywhere from 1909 through 1958 for only $20.
If you come into the gallery personally, you can get an on-the-spot lesson in searching, and help in organizing and labeling and pricing your precious prizes.
We have a Mega Red Book on hand at all times, and everyone who helps in the gallery can answer your questions, some more readily than others, but DO ask — they can call if they run into some coin issue they haven't seen before.
I wanted to demonstrate clearly that it IS possible to successfully search already searched coins to find little rare & unusual trinkets & treasures, and I think I've done that — in the gallery, you can see the results of one night's search through a very common bag.
The result will astound you.
See You At The Top!!!
gorby
Comments
comments