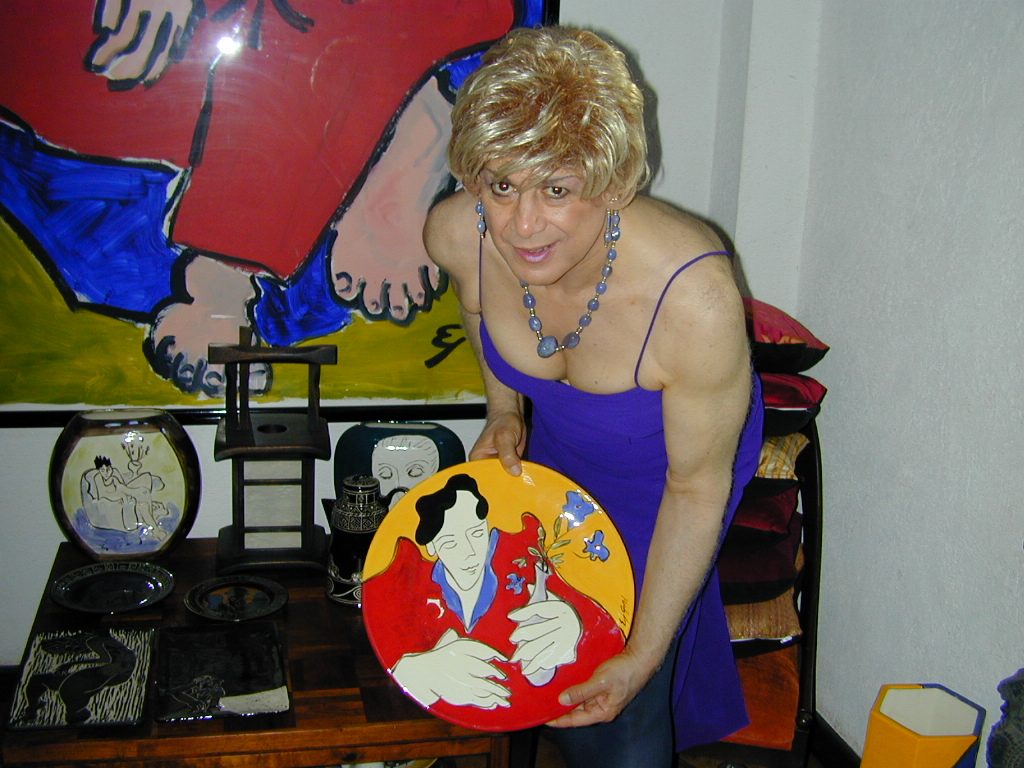 Gosh, I would never have believed it, but to my total surprise, PEOPLE'S NAMES are the most popular of any object, jewelry or otherwise, that I make or have ever made. A close "second place" to people's names is — can you believe it ?? — DOG & CAT NAMES. I am flabbergasted.
If you're not at all surprised, you're one of the very few who actually understands what's going on here, and you might be in a position to market to the few like yourself who don't want any part of the local sex, drugs, rock n' roll scene that permeates planet Earth while humans are temporarily in control.
So how can writing people's, or a dog's, a cat's, a horse's, a pig's or a parakeet's name on metal foil help you locate other potential workers for The Work who, like yourself, don't related to, or belong to, the local robot population???
It's not hard to attract off-worlders and higher plane inhabitants to your FREEHAND PSYCHEDELIC LETTERING NAME TAG booth, where you make handcrafted freehand-drawn embossed metal nametags encased in stunning acrylic capsules that comes to the customer in a gift presentation, making it the perfect stocking-stuffer or corporate party favor and, for only ten bucks, it beats most other corporate gifts by a long shot. Continue reading →