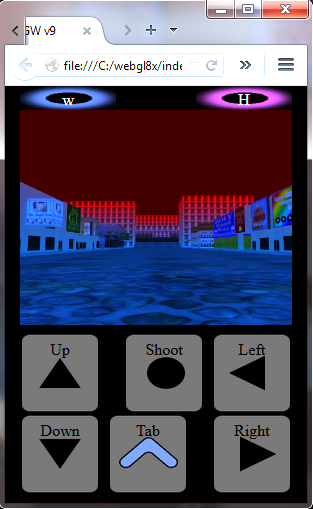 We're at the end of the very first week of our new Android Godd Engine and in our third decade in the GODD Engine. The Android engine, which I have dubbed "AndyGoDD" has accepted BardoTown without groaning too much, so I'm ready to prepare a map for release, and the very first map we're trying to bring out into the Android app store is BardoTown, my largest and most complex map. Why the toughest, most demanding and most likely map to go wrong, for our very first Android effort? Think about it.
We need to know what parts break down first, if any, and I have to know for sure that most of the folks who download it will be able to use it on their Android smartphone.
I'll share with you why this development is so important and why I've been waiting for it for over a decade. In 1964 in a sci-fi story, my Dad Horace and I predicted wearable computers and implant locators, but that's not happening yet. We're still back at the crude, clunky and unpredictable crank-handle telephone stage, in the comparitively brand-new world of personal computers.
Most folks don't have a PC — Personal Computer — at home. Oh, sure, there's one at work, but you're not allowed to log onto personal sites or play games on them, and that's an easy rule to understand — the abuses are rife and control after the fact is always sticky.
While almost no one I know has a personal desktop computer and only a relatively small number have laptops, pads or tablets — mostly students or professionals — but absolutely everyone I know has a cell phone, and some of them use their cellphone to log into the ashram and onto new.livestream.com and other of our information outlets.
Notably, nearly one half of all human beings have a cellphone, and almost every human being alive has some access to some online or wi-fi connection. There are town springing up with wi-fi just for the newcomers to the 21st century, amongst whom you would certainly count for something. It isn't long before every living person has a cellphone or a behind-the-ear implant with an unbreakable certification tattoo seal over the implant spot.
You can engender a shock reaction just by telling people you don't have a cellphone and you're not on facebook. They tend to stare at you as if you'd just escaped from somewhere and the men in white coats with the giant butterfly nets are not far behind you.
Programming comes hard, and it isn't overnight, nor is success guaranteed. We're inventing the stuff we're using — it isn't out there anywhere to get hold of. Dick and Claude have to painstakingly create the effects and then bring them over from GODD to AndyGoDD without harm to the mobile device or the mind of the owner.
Everything that happens in a computer is hard-wired and soft-wired in. Nothing happens by itself, nor do things happen that are outside the programming parameters. Seemingly connected cause and effect events are not really cause and effect — the whole sequence is wired in, and happens when a triggering command is issued as a result of a tripped tag.
It's all an illusion, like you've been hearing for billions of years.
There's a priority of what needs to be done first in the new, much smaller, Android Engine. Everything takes time, and programming always takes more time than you think it should. Here's a fairly complete list of the specific effects we will be targeting for AndyGoDD.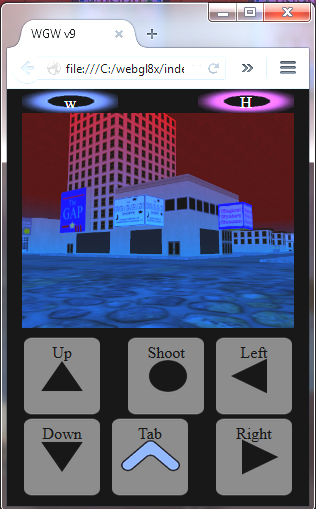 THINGS WE CAN DO RIGHT NOW, IN ANDYGODD:
RUN, WALK, JUMP, FLY
MAKE BOXES & STACK BOX-ON-BOX
CHANGE TEXTURES
OPERATE ANIMATED MODELS, TREES & HOUSES
CREATE SMOKE & OTHER PARTICLE EFFECTS
CHANGE SKY BOXES
MAKE SLANTS, STEPS & WEDGES
MAKE FOG, RAIN & SNOW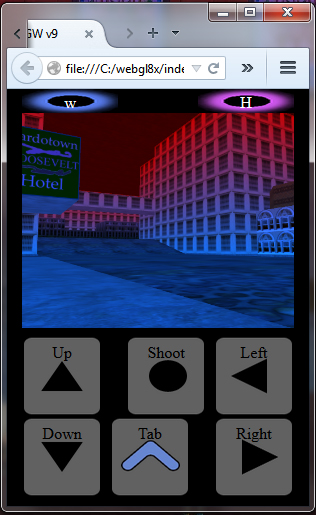 THINGS WE CAN'T YET DO, IN ANDYGODD:
SWIM & DIVE WATER PLANE & RANIM ANIMATED WATER TEXTURES
OPERATING IN-GAME TAGS
AVATAR MODEL ANIMATION CONTROLS & SIT DOWN SYSTEM
LOCAL LIGHTING EFFECTS
HUD — MAP, COMPASS, INVENTORY & SCORE
SOUND FX —  OSOUND & OSNDSEQ
OPICKUPS & ODROPS
OSELCHAR TO CHANGE CHARACTER CLASS OR WEPS
OTELE & OSTRAP
RTDOOR TAGGED DOORWAYS
ANIMALIS ANIMATION SPEED CONTROLS
SWIM IN WATER PLANE
GAME & NUMBERS COUNTER
OTIMER
OFLASH
ORANDOM
WEAPONS
MONSTER MOVEACT CODES
GOTOURL & QUITGAME EXIT
OCOACH & TEXT-TO-SPEECH
PLAYER GLOW EFFECTS
OOTOO OBJECT SWITCH EFFECTS
MESH LANDSCAPE
MULTIPLAYER
As you can see, there's plenty to do yet, but you can also see the amount of power-house effects I've already got in my programming weapons selection.
Just the fact that I have cylinders and can texture them means that you can see smoke stacks in the AndyWarf level — WharfTown. It's a huge map with a lot of complexity, and if the gaming system comes into full maturity in the miniaturized smartphone variety of GODDGAMES engines, there's nothing we can't do.
As it is now, I'm ready to release several Android apps, but there's no hurry. We'll release when we decide to release and not a moment before, which means when I feel that the Android apps are ready for Prime Time.
If you're excited about this newest lastest development in the GODD engine saga, it's a good time to say so, in the forum and by commenting & sharing this blog with everyone you feel would benefit. The potential is for millions of people to be using my Orbs for personal evolution.
See You At The Top!!!
gorby
Comments
comments