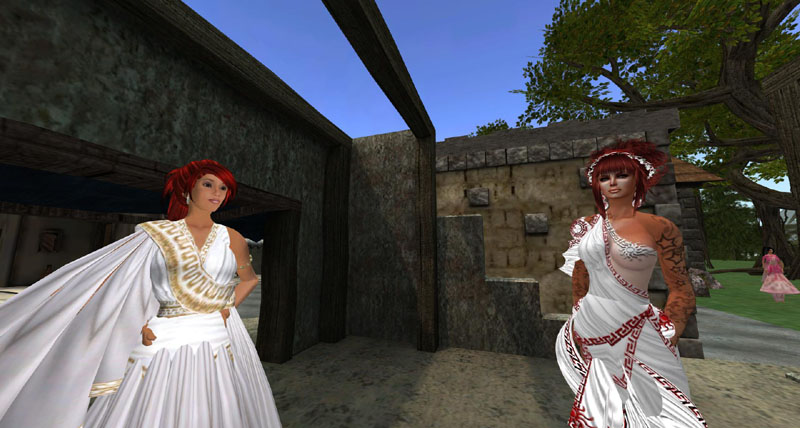 I thought it'd be nice to explore something besides the constant news from the White House, but it's impossible to ignore the very clear and very present danger from many sides — North Korea, Russia, Syria, Iran, Washington D.C., and of course the UFO Menace, to mention only a few.
Easiest way out?
There's only one answer. The original Atlantean Bug-Out Amulet, which I call the "Geronimo" Ammy, because that's what you'll yell when it operates. It works only the once, and only when activated by radiation. I'll tell you more at the end of this little dissertation.
There is no local safety net, nowhere to run to, nowhere to hide, and even if you succeed in escaping Trump Amerika, being an Amerikan Refugee will not earn you a gold star in the years to come, when you've landed elsewhere where "Amerika" is just a myth out of the long-lost distant past, as it is in the 37th century, where I have to present this as a term paper, and they're gonna think I made all this shit up, but nobody could.
I'm bringing some proof in the form of selfies, and I've left stuff at various locations to dig up later when I get back to the 37th century and out of this Mickey-Mouse Sim. Continue reading →