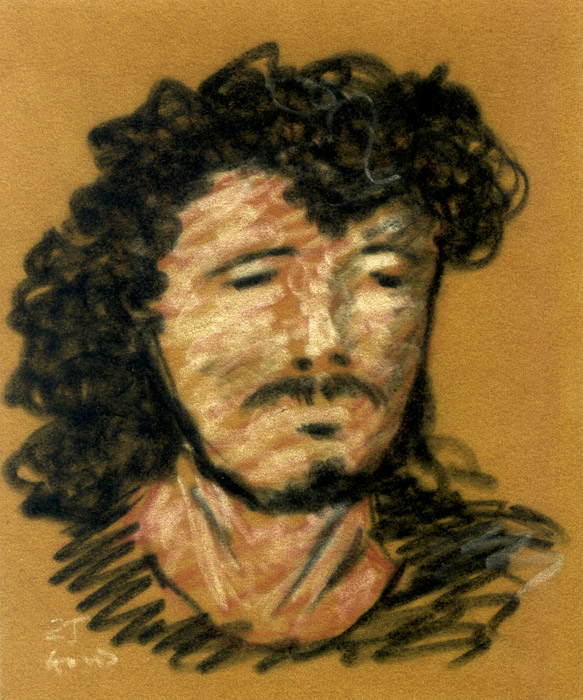 SIXTIES ROCKER #1
SIXTIES ROCKERS — Signed in the Plate Edition — $25 each.

Printed on the highest quality PHOTO paper available, this reproduces EXACTLY the size, weight & feel of the original. Side by side, in a frame with a plexiglass protector, even a print expert can't tell the difference. THIS IS NOT A COLLECTIBLE ITEM, it is an art item, a mini-graphic poster, but made to ARCHIVAL specs and the highest artistic level of aesthetic.
SIXTIES ROCKERS — Pencil Signed & Numbered Edition of 50 — $125 each.
The original charcoal pastels were produced on fawn pastel suede paper, usually during a backstage break or a recording studio gig. I can't remember the names of most of these rock musicians, but maybe a face will ring a bell. I can't say that they're accurate, they weren't intended to be portraits of anyone in particular, just types for drawing studies. My original charcoal pastels are no longer for sale. Continue reading →