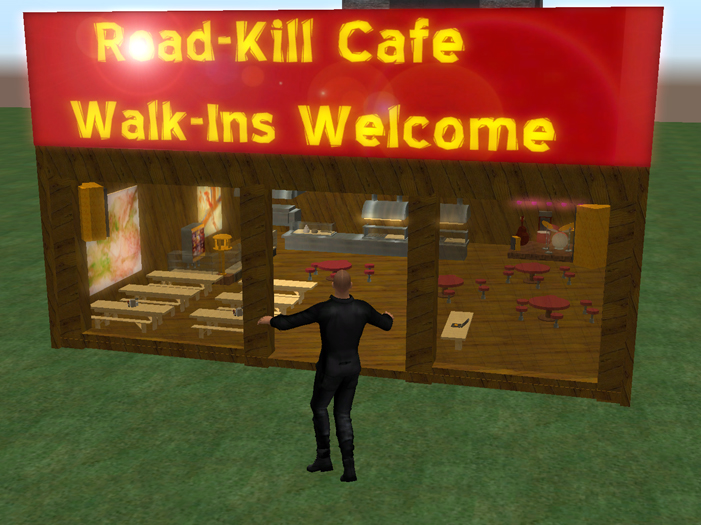 ALL-PRIM ROADKILL CAFE is here!!!
Finally, after many many hours of intense labor, it's ready for Prime Time! Each item in the build is hand-crafted out of ordinary prims. There are no sculpties, no mesh, nothing to get hung about.
Everything in the build is totally separable. Want one grape? Just copy the grape cluster and unlink the copy. Same with the burgers and anything else you want to examine or use differently.
After a while working with this, you'll be able to craft up virtually anything with just simple prims!