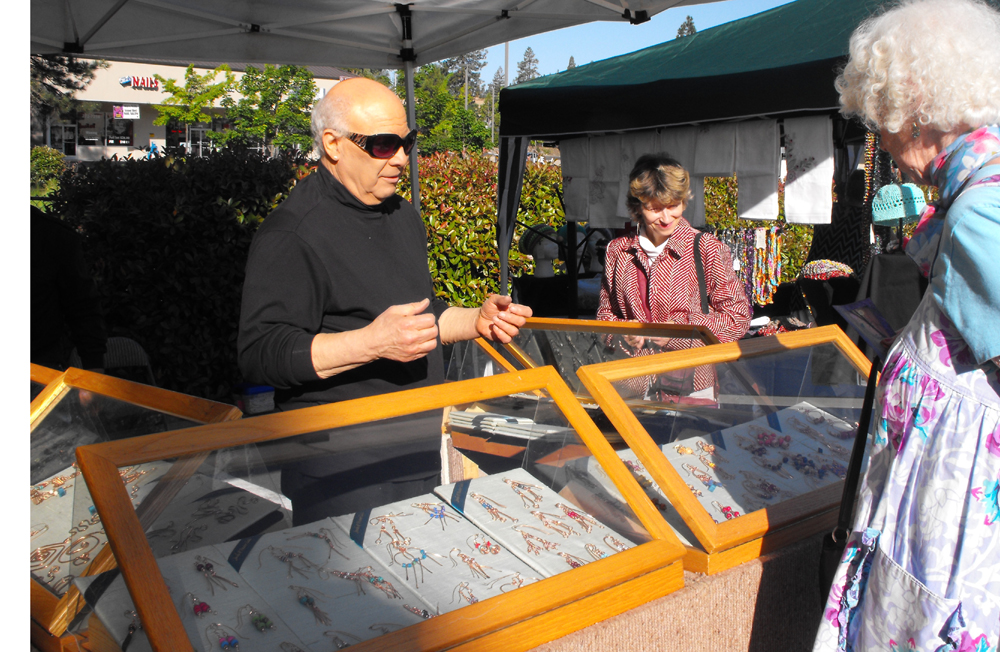 "Hi, I need some cash fast, and I'm on the street selling these things for which I usually ask fifty bucks, but like I said, I need some cash, so I'm selling them for only $3 bucks apiece, metal ebmossings mounted in a coin flip, like you see here. Can you help me out? How many would you like?"
Metal Embossing? It's cheap, and it's a total cinch to make 'em, and a total cinch to sell 'em, when you know a few tricks of the trade. Metal embossing is a terrific way for a new artist of ANY age and persuasion to get out there with their artwork, and it's a great way to get your art into multimedia without a lot of fuss and horrible expenses.
For an established artist, it's a no-brainer. It puts your art into an affordable category for an original work of art. Usually it'll be a signed and numbered multiple, which this isn't. It's a total original, and an established artist can ask the moon for these things.
Doubt it? Imagine what the price would be for a coin-sized embossed metal piece if you could PROVE that it was made and signed by Picasso? How about Rosenquist, or Lichtenstein, or Warhol, or Basquiat?
I think you get the picture. Continue reading →