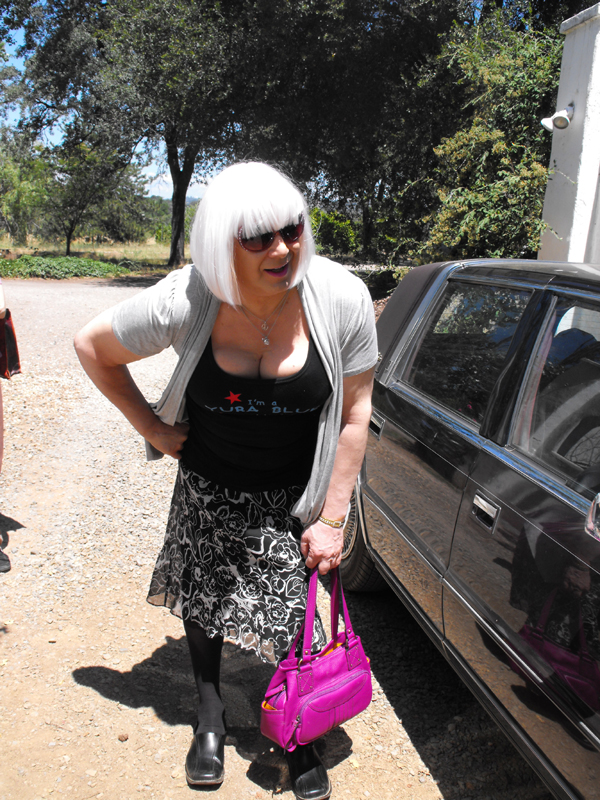 See below for specifics and details of my Fall Line "Numbers", which is the industry standard when referring to a model of dress.
As you can see, I've kept the images small — it's all supposed to be "phone-friendly" these days, so these images play well on a cell phone search, and that's what I'm using. That, at least, is my takeaway going forward chewing gum and walking at the end of the day.

Shamanic Cloaking
I'm hoping to have at least one sample of everything on hand for magazine-style advertisements and display photography, but that's an expensive proposition for me at the moment —  perhaps someone out there will help to establish this line of shamanic apparel and accessories with an unspeakably large donation???
Wouldn't you like to enable me to get a set of "Enlightenment" golf balls to Trump? He could use some.
Or how about a "World Peace" keychain in the hands of Mitch McConnell, or a "Don't Tread On Me" Patriotic Wallet to a Congressperson of your choice?
What would you pay to be able to send a "For the Benefit of All Beings Everywhere" charm to every one of the G-20 leaders?
I can do that, but ONLY with your help. I have access to high places that you might not, but YOU have to initiate the wish to benefit all beings everywhere by sending your support donations so that I can deliver these magically delicious items where they can do some good.
What I mean is, you can directly benefit all beings everywhere, and have a powerful impact on the future peace of the planet simply by getting some of my magical accessories and dress into the hands of those who push and shove — you know, the movers and shakers.
You can also have a powerful effect by wearing and carrying and placing these "legoministic" shamanic power-prayer items. They can influence where words and actions cannot.
I can easily get these shamanic influence fashions onto the bodies of very influential people, people in the  news, but YOU have to help me do that.
I'll give you a rundown of the textures available in these fashions I've posted below — you'll find the texture samples at the bottom of this page — you can scroll down right away, if you like — and if you are one of the few folks who know how to scroll down a page anymore!
So, here's a SNEAK PREVIEW of my Fall Fashion Line from LeslieAnn at LA Fashions! Continue reading →