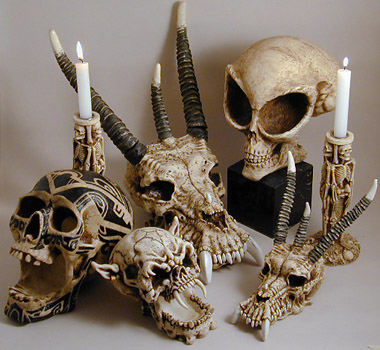 We're all used to devastating catastrophic events in our lives; well, we're having two of them here right now.
First is, my 25 year old Chrysler New Yorker (the only car my back will tolerate riding in at all, even for short drives to doctor or dentist) needs to go into the shop once again, with more evidence of aging. It's had a number of breakdowns lately, all involving having to be rescued from a highway roadside.
Last week we made the local papers; we got a new fuel pump, which got my elderly vehicle going again after coming to a dead halt in the middle of nowhere the previous Friday, my watercolor teaching class day. We were getting gas after the class, when all of a sudden, the old gasket gave way, and we were sitting on top of an enormous gasoline storage tank below the pavement, on which we were sitting, helpless, in a huge 30 foot wide puddle of gasoline just waiting for a lit cigarette butt.
We were right next door to the fire station, and within 60 seconds, there were a bunch of guys in yellow slickers screaming to get out of the car, don't slam the door, don't try to take anything out with us, and to be careful not to make a spark!
Within half an hour, it was safe to remove our groceries and get out of the way of the tow truck guys, who were assisted by the firemen.
Okay, so after a third tow — we're getting to know the towing guys by name — we had the 25 year old gasket replaced. But you'll probably have already guessed what happened next…
I thought it would be good if our mechanic went through the whole car to see if anything else needed doing… so we brought it limping in.
Turns out that there's a lot of stuff, small but important stuff, that needs doing on a car this old — think of it as a vintage or antique car — so, virtually all the power steering stuff, brakes, shocks, front axle leaks, air conditioner compressor blew up, plus some other stuff that involves rubber seals, hoses and such — all of which are easily destroyed by polluted atmosphere — well, those are pretty far gone after a quarter century.
The repairs to make it safe enough to drive — nothing for making it more comfortable — will add up to around $3,500, far less than a new car. This beautiful and comfortable vintage CLASSIC automobile has only has 49,000 miles on it, and is otherwise totally sound.
No big deal about the car, I've been stuck without a car many times before, and all that means is that I can't teach classes in town, or go anywhere but around the house for the next few months. It won't be much longer than that. I'm sure that in a few months, I'll be able to handle it better.
Far more devastating to all of us is the loss of our recording studio Alesis Master Link machine. It's obsolete, but it's a work-horse, and we use it all the time, but now we don't have it, which means we can't record live workshops, the Saturday and Sunday morning ICW broadcasts, the Monday afternoon band practice and broadcast, or make new albums, record talks, etc.
The cost of a Master Link is around $1500. Yes, we know there are used machines, but so is ours used, and the failure is erratic, so sometimes it works, and sometimes not. We lost the last band practice from Monday due to this apparency — it looks like it's working, but nothing is actually being recorded.
You never know what you're buying into with used equipment or vehicles. This Master Link has worked for many years without trouble until today.
Bottom line is, with all my recent medical expenses, I just can't afford to fix either one. We'll be online this weekend with a temporary but expensive work-around fix — the ADAT machines are still operable, but the tapes are no longer available for this 35 year old device.
It's only a good solution for the weekend and Monday's practice session, but it won't hold for very long. The fastest we can get a new one is still at least a week or two away, even if we could swing the purchase.
The ADATs were replaced back in 1994 by the Alesis Master Link, now defunct. If you can help, many folks would be very appreciative. If you wish to gift but remain anonymous, that's okay, too.
Comments
comments