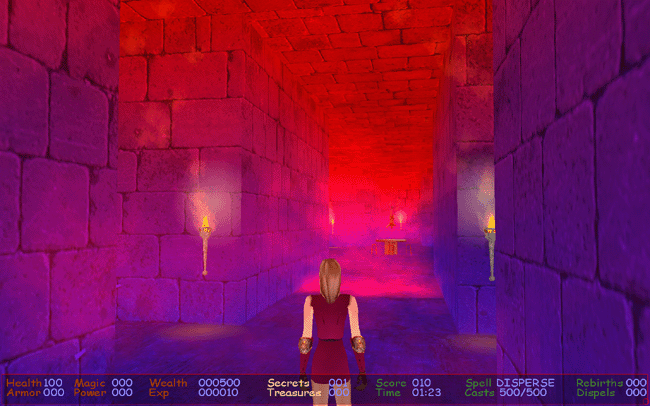 How can you tell if your Action is Right Action? One sure and simple way is to find some Indicator that rides up and down with Right Action. That'll be Karma, of course. But you knew that already. So tracking Karma is a good way to … but wait … how to track Karma?
Karma is like Magnetism and Electricity. It's a Force, everybody knows that it exists, but like Magnetism and Electricity, nobody has ever actually seen it.
Yet, somehow, evidence of at least Electricity if not Magnetism, Gravity and Heat –  is before our eyes once a month when we get our utilities bill. Even if you can't see it, you still have to pay for the electricity you use.
Luckily, there's no meter on Love. It's a substance very much like electricity and magnetism, but nobody yet understands that it is a palpable and tangible substance that can be handled like any other substance.
There are a number of other substances that, like Love, will work as a Karmic Indicator.
And that's why the 175′ yacht.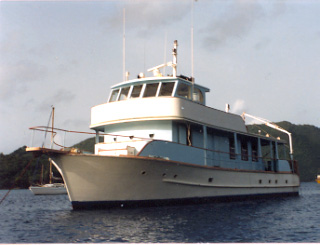 Here I show a very nice yacht, the Coral Reef, thoroughly refurbished after a month in drydock on one or another of the Leeward Islands. It had trouble with one of its twin Detroit diesel engines, and the depth finder was out of whack.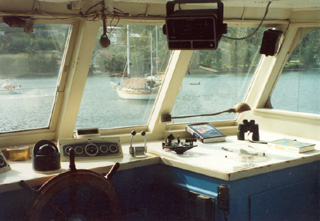 But I digress.
The Coral Reef is here just to prove a point about Prosperity Path and how effectively it can be applied.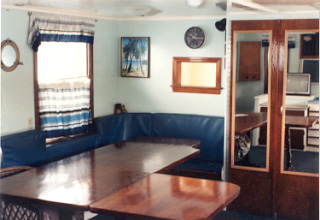 You'll note that it's one thing to pull a yacht out of nowhere, but to win the largest California State Lottery ever is quite another; here's my family and myself doing just that at the Big Spin, hosted by Geoff Edwards. The total we walked away with that day?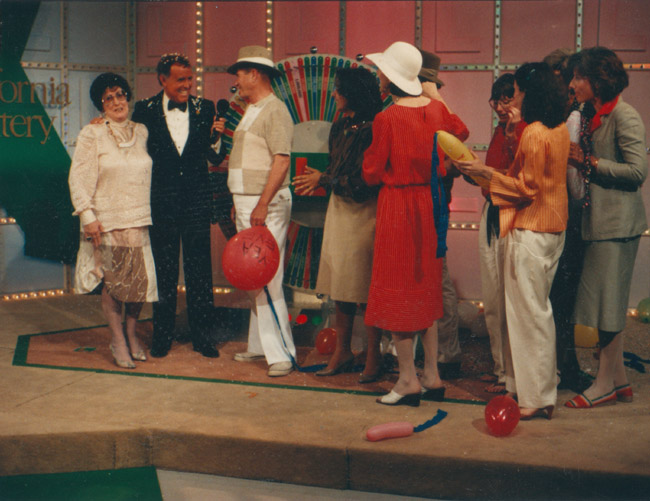 A hefty $15 million.
That was the first time we hit the lottery. We hit again for another $50,000 on a scratch-off. I got another $20 bucks just the other day on a dollar ticket. It's not the amount that counts, it's the winning.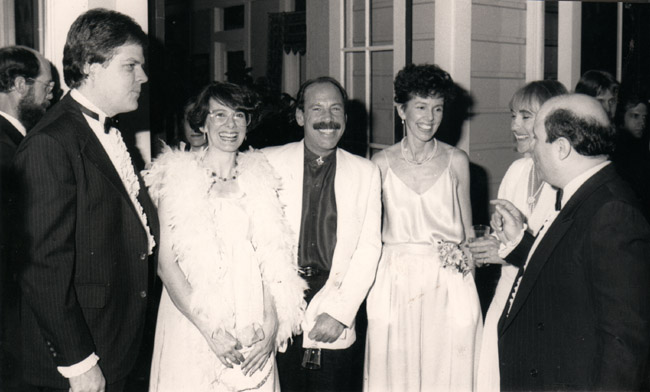 Why the winning? Ask Me and Morgan — we gave away our lottery winnings as quickly as we could; wanted no part of it. Don't need it, never did, never will. In-game money is worthless, except as an Indicator that you're on the right path, if you have a Coupling Factor that's totally "in" when you pull off something like the California Lottery Win.
Winning is in itself unimportant except insofar as it serves as an important Indicator — it can, if properly understood, be used as an Indicator of Dissolving Bad Karma and Building Up Good Karma. But you can't keep all the money and expect Good Karma to be the result.
First, get the mindset that it's okay to get your life straightened out. It's not a crime to put your life in order. If you can't get that concept clear, the rest will do you no good.
Second, get the mindset that it's okay for you to actively and effectively raise yourself from the misery of the surrounding planetary mess so that you in turn can help others.
Third, that somewhere you have the wherewithal — 99 cents — with which to pay the download service charge for a Prosperity Path Remedy Level to get you started.
That's all it takes.
Don't have the mindsets listed above? No problem. Merely download the "I Need A Mindset I Can Call My Own" Prosperity Level at your local Prosperity Path bookstore.
Need courage to do that? Download "Courage". Have money problems? Download "Prosperity" or "Prosperity Path — Get Me Some Friggin' Money!!!" to get out of the rut.
No interest? Bored? Tired of it all? Too bad, I can't help you.
Just kidding.
Download "Prosperity Path Love".
You won't need explanations, justifications or belief. Just experience it and you'll see why many users agree that Prosperity is Freedom!
Think it maybe doesn't work? Yes it does. Ask anyone who has tried it. They rave about it and download every Prosperity Path Level they can get their hands on.
At that moment, that's one.
Well, not really, not exactly. There are about a half dozen maniacs here at the Prosperity Path Level Factory (that's a work-force of 4 programmers) trying out the five levels I've completed so far, and every single one of them had to be carried away by Men in White.
Just kidding again.
Actually, they were wearing black suits, black ties, black hats, black socks, black sunglasses. Oh, my golly whiz…do you suppose…???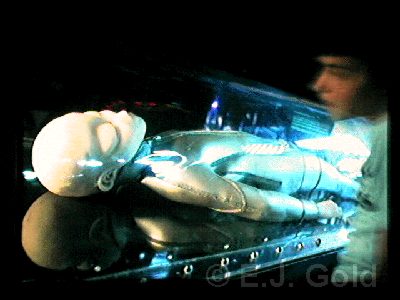 I always wondered what they kept in the basement at Hangar 3, Area 51. This is a photo of Uncle Firbee from Planet 10 talking under autohypnosis about his experiences in the Prosperity Path Love Level. If he can do it with his little pseudopod fingers, so can you!
See You At The Top!!!
gorby
Comments
comments