s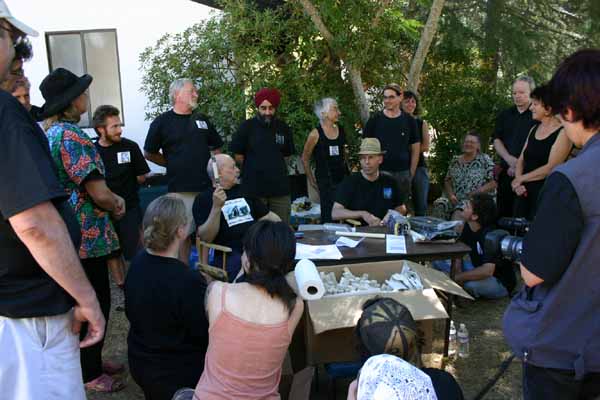 This is a short exposition on the Tea Tasting Ceremony, which has its public expression in our Prosperity Path Tea Tasting Rooms and Tea Tasting Parties.
This dissertation is more or less for my circle of friends, hoping that you will be able to use these ideas to get yourself going and make a little money on the side for those workshops you've been wanting to take!
Don't forget that all the items carry Blessings!!!
Now, don't get scared. If you want to get a sixpack carton of stuff for wholesale at $50 apiece, keep on reading, I got 'em down there below a few paragraphs or so. Meanwhile, let's consider possible full-time occupation operations with these fabulous merchandising puppies.
They lend themselves to fund-raising, but you can use them for parties, and even set up a fresh fruit and coffee tea and cocoa stand somewhere as a pop-up marketing device — there are tons of ways to use these!!!
TEA TASTING ROOM — Complete ready to run package, all you have to do is rent a space or find an empty lot somewhere where there's foot traffic — for guidance in this matter, study the path of my friend Mahmoun, who occupied a tiny alley on MacDougal Street in NYC and now owns and operates a whole chain of fancy and popular restaurants.  Your Tea Tasting Package costs only $600, and sets you up with your very own brand of coffee, tea, mocha and hot & cold chocolate, Iced Caps, Hot Cocoa and much, much more.
TEA TASTING PARTY — Much less ambitious than the Tea Tasting Room, the Tea Party is a simple gathering of friends, no retail customers or strangers walking in the door. You get together and "rate" various teas, which I send to you ready to sample. You sell these teas both in bulk and in small gift size packets. Total cost to start this operation is $240, which gives you enough types of tea to accommodate a number of guests.
YOUR VERY OWN BRANDED TEA COMPANY — This is a simplified setup of what I'll be using to produce my own brand of tea, coffee, cappuccino, mocha java, cocoa, chocolate and iced drinks, hot drinks and holiday nogs. The whole shebang includes what you'll need to package your own stuff, less the licenses and such that you'll need to get on your own from county & state. This is nominally an online business, which has a whole different set of laws related to packaging of teas, but I will help you adapt the plan to accept a brick-and-mortar, if you're inclined to a face-to-face business. There's nothing more successful than a well-managed breakfast place that also does lunch and dinner and operates several "Cash Cow" wagons around town, to generate income and also at the same time, to gather in new customers and reinforce old ones. You can get away with about $5,000 in startup costs, depending on what you do and how and where you do it, not including daily operating costs — that's all extra, like rent, insurance, services and more, all of which you inherit the moment you rent a commercial space, which is a learning curve that is very steep and dangerous, even when you know your way around.
SOLO TEA TASTING CEREMONY — Not necessarily alone, this is the personal and family version of the Tea Tasting Party, with no commercial intent or outcome. You receive a set of Ceremonial Teas from me. There are about 300 teas that I can produce through varietal and blends, and I'm very experienced in this field, so we can have a lot of fun exploring the Most Famous Teas Of Which You've Never Heard, plus rare teas that are not normally obtainable because they are privately produced for a number of monasteries and retreats around the world. I have access to these, and plan to introduce them to the West.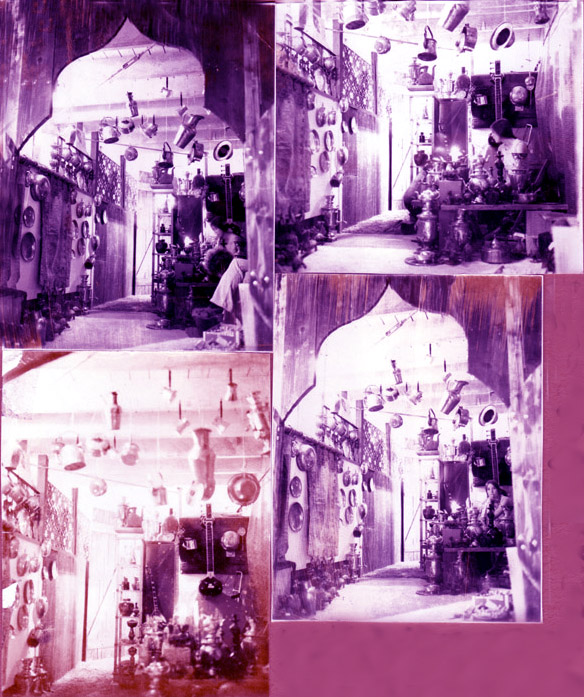 Of course, the most basic Tea Tasting Ceremony is when you order a cup of steaming hot Samadhi Tea and get that first aroma and taste, which you will never forget.
At the most recent World Tea Expo, hundreds of new entrepeneurs in the repackaging business started to realize the incredible profits that are inherent in the business, but they're nowhere near what I have in mind — High End Tea.
My teas come in divisions of rarity and desirability, starting with "C" for "Common", meaning commonly available in most dedicated tea shops.
Next up in line is "HTF", or "Hard To Find", meaning that although it is on the general tea market, you'd be hard-pressed to find this particular grade and type of tea even in the more esoteric tea shops.
Next higher is "U" for "Uncommon", meaning that it is slightly easier to find than a rare tea.
"R" is, of course, "Rare", which are those teas that you couldn't get hold of if you had a thousand bucks in your pocket, unless you knew where to look and whom to ask and you had friends in high places, meaning mountaintops.
"RRRR+" is that kind of tea that, if you have to ask how much it's gonna cost, you really can't afford it. I have a few such teas and, like brandy, wine and ultra-rare antiquties, is reserved for the very rich or the very spiritual.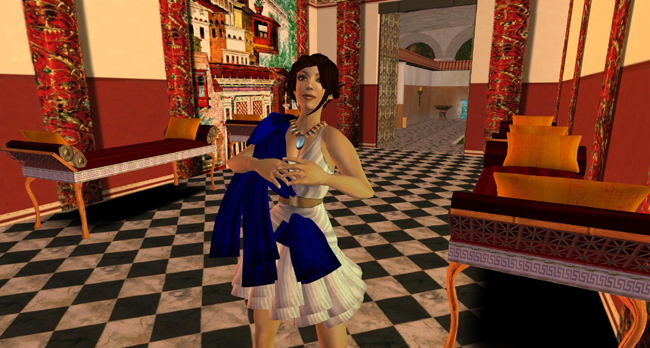 If you're among the latter — boy, have I got a hot tea drink for YOU!
Let's talk Hot & Iced Drinks. If you have a photo of the drink in a fancy glass, perfectly photographed by a professional product photographer, you can sell my Iced Caps and Hot Cocoa drinks like crazy, but unlike the story about the lawyer who couldn't find the catch in the Devil's plan which demanded the immortal souls of his entire family for seven generations, there is no catch.
Iced Caps sell like mad. You know that. You see it at every fair, especially if you know Menlo, and stop by his booth to say hello while you're out there selling Samadhi Tea. Of course, if you're in the same fair with Menlo, you don't sell what he's selling — that'd be totally rude, but you DO have alternatives, literally hundreds of them, from my stock of fancy hot and cold drinks.
You want to make serious money, it's not in the drinks you serve — those are merely samples of your product. You sell the dream that they can also make this fancy drink in the privacy of their own home, and by golly, with my special drink mixes and leaf teas, they actually can!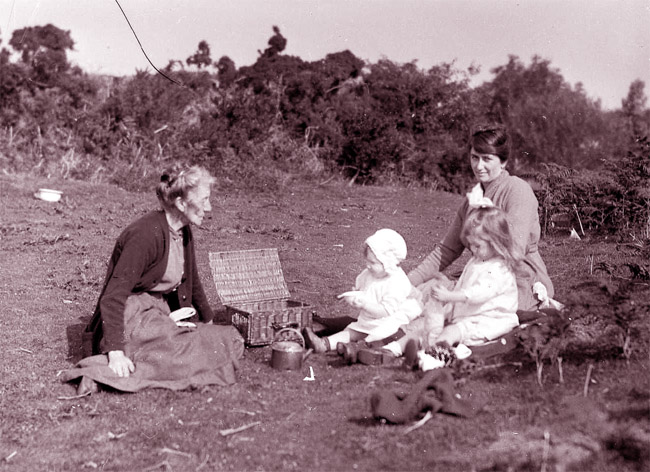 Most people fear failure. With my hot and cold drinks, there is no failure, just win, win, win — and I can prove it to you in a single two-hour motivation session.
That's right. The real secret of this whole deal is that it creates motivation, gets you off your ass and off the couch and away from the bag of Cheetos and out the door for some fresh air and exercise.
And while you're at it, you'll be spiritually connecting with people, and everybody likes tea and most folks also like coffee and there isn't a living human being who will regard your dark Belgian Chocolate Obsession treats with high disdain.
Need proof?
Just wave a two-pound chunk of dark Belgian chocolate around in the middle of a mall, and see what happens!
Actually, come to think of it, if the mall cops don't know what you're doing, and if you're in poor communication with the mall admin, you might not like what comes next.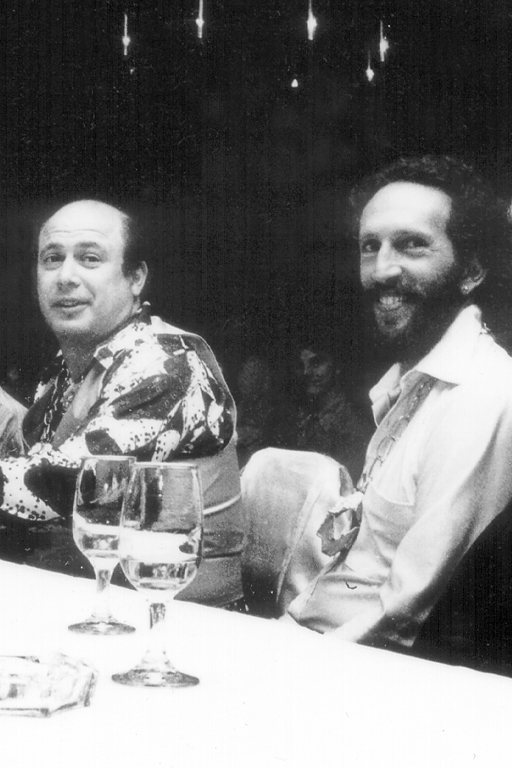 If, however, you've got all your ducks in a row, and have worked out all the details, guess what? You're going to get yourself a bigger and better house with a decent master bath and a huge kitchen, in which you'll finally be able to make a decent meal.
My girlfriend back in high school invited me over for dinner, and told me that she had cooked the entire meal — she'd learned the recipes for meatloaf and apple pie from her Mom.
I replied, chewing thoughtfully, "Gee, that's great! Uh, which one is this?"
Licensed Gourmet Products Available:
These all come in 3 ounce collectible tins, with my artwork on the front, and they have a variety of appeals, so ask before ordering. They ALL run $50 per case of 6 units, which includes shipping!
You can order any of these blends at $50 apiece, but hurry, Christmas marketing is almost done, and I'm NOT kidding!!! I can also make up specials, such as Hallowe'en treats and such, but give me plenty of notice, because I have to develop the artwork, and that takes time! I do NOT charge extra for custom orders.
If you have an idea for something, ASK!!!
Iced Caps & Hot Cappuccino
Italian Cappuccino
Double Dutch Chocolate Cappuccino
French Vanilla Cappuccino
Hazelnut Cappuccino
Raspberry Cappuccino
Iced & Hot Creamy Cocoa Mixes
Creamy Cocoa Bourbon Pecan
Creamy Cocoa Candycane Mint
Creamy Cocoa Double Chocolate Belgian Premium
Creamy Cocoa Dark Belgian Chocolate
Creamy Cocoa Curry
Creamy Cocoa Dark Orange Chocolate
Creamy Cocoa English Toffee
Creamy Cocoa Hazelnut
Creamy Cocoa Peanut Butter
Creamy Cocoa Pumpkin
Creamy Cocoa Smores
Creamy Cocoa Vanilla
Creamy Cocoa Cheesecake
Creamy Cocoa Roasted Almond
Tea Latte Mixes
Cinnamon Tea Latte
Gingerbread Tea Latte
Peach Tea Latte
Raspberry Tea Latte
Vanilla Creme Latte
White Hot Chocolate Mixes
Bananas Foster White Chocolate Mix
Belgian Premium Vanilla White Chocolate Mix
Caramel White Chocolate Mix
Harvest Spice White Chocolate Mix
Hazelnut White Chocolate Mix
Mocha White Chocolate Mix
Raspberry White Chocolate Mix
Holiday Mixes
Candy Cane Mint Holiday Mix
Holiday Nog Holiday Mix
Gingerbread Tea Holiday Mix
Hot Buttered Rum Holiday Mix
Low Sugar Mixes
Low Sugar Italian Cappuccino Mix
Low Sugar Chai Tea Mix
Low Sugar Double Dutch Cocoa Mix
Low Sugar Lemonade Mix
Low Sugar Raspberry Lemonade Mix
Low Sugar Strawberry Lemonade Mix
Low Sugar White Chocolate Low Sugar Mix
Low Sugar Spiced Cider Mix
Cider Mixes
Spiced Apple Cider Mix
Caramel Apple Cider Mix
Peach Apple Cider Mix
Raspberry Apple Cider Mix
Lemon Apple Cider Mix
Lemonade Mixes
Key Lime Lemonade Mix
Peach Lemonade Mix
Raspberry Lemonade Mix
Pink Lemonade Mix
Prickly Pear Cactus Lemonade Mix
Strawberry Fields Lemonade Mix
Tropical Mango Lemonade Mix
Rare Imported Leaf Teas
These are priced reasonably and come in bulk or small packets. The prices do vary from manifestation to manifestation, meaning that they range from about $1 a serving all the way to about $4 per serving. Ask about these, don't try to guess. Here's a partial list of the teas by title and usage:
Satori Tea
Tathagata Tea
Sutra Tea
Sangha Tea
Samadhi Tea
Prana Tea
Nirvana Tea
Mindfulness Tea
Mantra Tea
Mandala Tea
Koan Tea
Katsu Tea
Dzogchen Tea
Dakini Tea
Bodhi Tea
Ananda Tea
Also available from me in wholesale packets are the usual run of more common teas, such as English Breakfast, Oolong, Lobsang Souchang — that sort of thing — but I get fresh and finely made teas, not commercial garbage with the same names as the real things.
Ach, must dash — ICW is only minutes away, must bolt down some breakfast chow, and make it to the broadcast on time!!!
See You At The Top!!!
gorby
Comments
comments