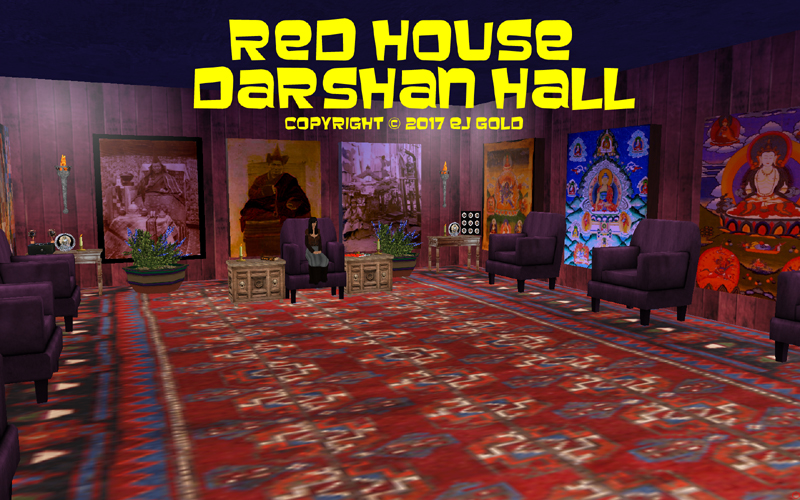 I've long had the idea of converting that gi-normous Chen-Rig Temple into something a bit more comfortable and snug, and this is it.
About six hours ago, I put my back into it, and attacked the giant chenrig orb, taking the best parts out of it, and adding some magic that we didn't have when it was first built — notably the Beacon & Matrix combo, plus a number of other features you may or may not see or notice.
Since the screenshot, I've added four more chairs, making a total of 15, if I've calculated correctly. If not, then a different number will have to suffice, but I think I'm right, at least on that point.
It's such a relief to be off duty on the Protest Marches and such. I've managed to avoid politics all these 75 years, that is, until now, and as I first predicted, it's getting pretty time-consuming, what with the constant bombardment of "Breaking News" on every channel, just about every hour, including Saturdays and Sundays, which didn't used to be "News Days", but they certainly are, now.
Okay, so there you have it. I have two versions at the moment, one with charcoal-black walls, and this one you see at the top of the article, with walls of solid 1/4″ rosewood, just as the original Red House, in Crestline, California, in spring of 1971.
Must dash, ICW momentarily and hypoglycemia says, "breakfast must come first, or something must die", so in the interest of world peace and harmony, I go now to consume mass quantities.
See You At The Top!!!
gorby
Comments
comments