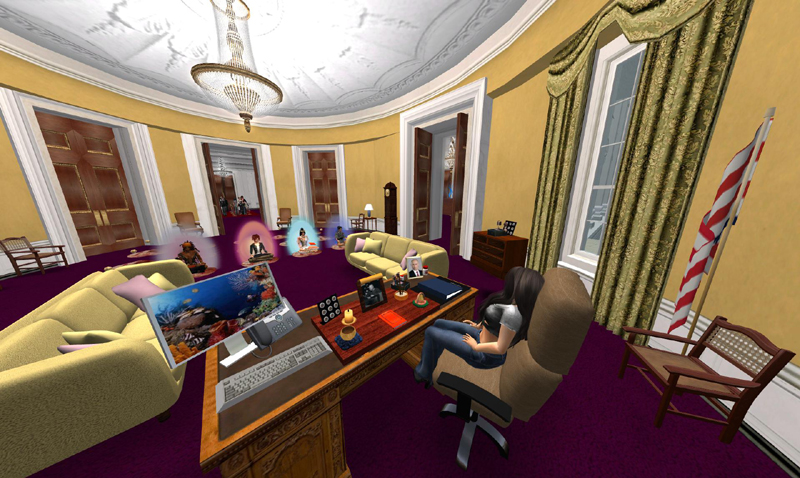 You're here in the Hell World and I can prove it in two words: Donald Trump. Sure, everybody on the street and in the workplace make fun of him — he is funny, looks funny, acts funny and his blustery aggression just makes it funnier.
No wonder he becomes a Person of Ridicule as the years pass. Back in the 37th century, which means "just outside the SIM", we have records of phrases from the 21st century, one of which is "Don't Be A Trump!" and "Hey, don't Trump me, Bro!".
I came here to find out about those expressions as part of my Term Paper for history class, which is who is in this SIM besides me — there are 35 other class members in here, making it very, very crowded.
There are 7.2 billion humans on Planet Earth right now, but that's being handled.
Never you mind about that. You must learn to IGNORE WASHINGTON, ignore North Korea, ignore Syria, Lebanon, Jordan, UAR, all the countries that act up and sound fierce.
You probably don't know what to do in the face of it — you're suddenly on the "wanted" list, like someone whose palm-gem has suddenly turned red long before Last-Day and Carousel. Continue reading →