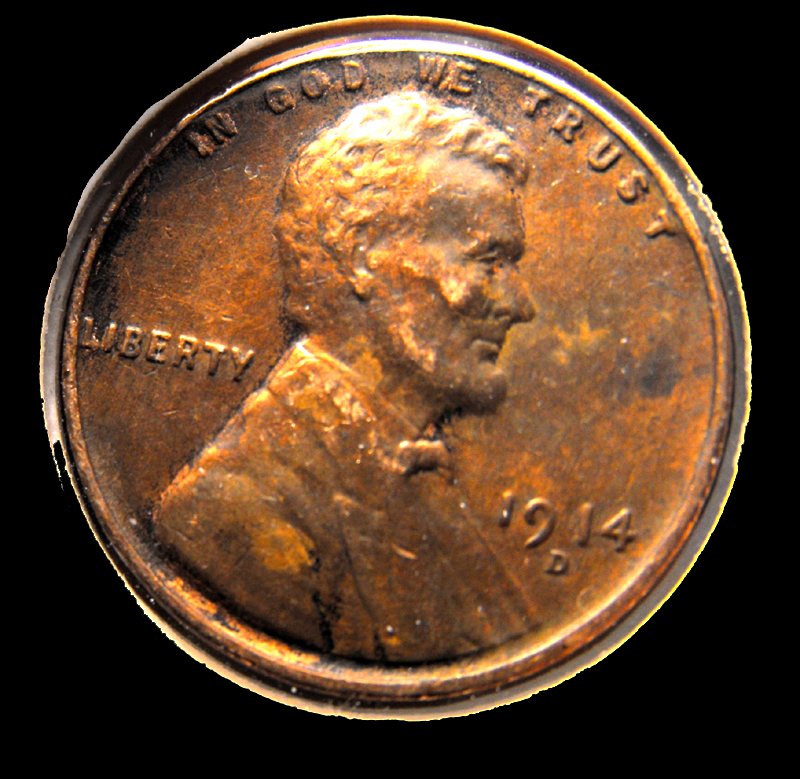 Here's a sneak peek at just one of the many hundreds of really cool and very richly rewarding coins that popped up in last night's "Barf Bag" search — the coins were discards from other searches, deemed so miserable that they ended up in a bin and eventually in a bag, which I opened and am currently in the process of searching.
I've found a few 1924-d, some 1909 VDB and two 1909-s that have seen better days, but they're readable enough to sell, although in this case, I'm not offering this grouping for sale — it's intended as an example of what someone can accomplish in a single night, armed only with coin-knowledge and a taste for punishment.
Finding the goodies among the trash is sort of like dumpster-diving, and in a way, it bears some resemblance to it.
One thing that happens in a search like this, you never know what's going to turn up.
It doesn't matter whether the source of your search coins is a personal collection, institutional collection, just a bunch of coins that piled up in a jar somehow, or you bought them as a grouping of folders, or as a bag or box or rolls.
The end effect is the same — there's some searching to be done. Continue reading →