"SPOOKY FART-CASTING AT A DISTANCE"
3D BINOX at NAMM 2017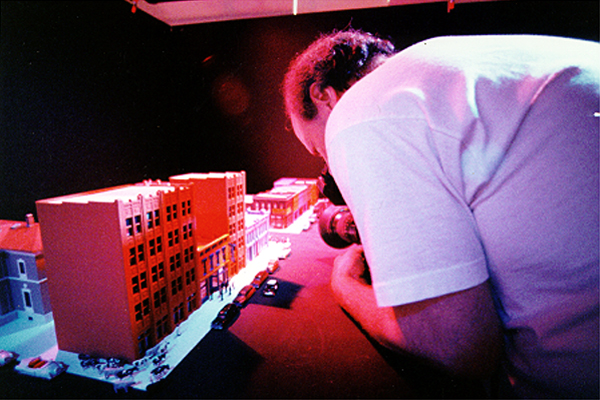 Well, finally I've gotten around to making my first commercial prototype 3D BINOX unit, which will be ready for market this morning, if all goes well.
You will be astonished, probably even shocked, by what you can see in the 3D BINOX. You'll hear people actually yelp in surprise when they see the difference between what they see with ordinary eyes and what they can see with the 3D BINOX.
You can use the 3D BINOX with your H1 INTELLIGENT HARMONIZER to create some amazing effects through Quantum Tunneling and my very latest miniaturized WormHole technology.
FART-CASTING IS EASY WITH A HELMET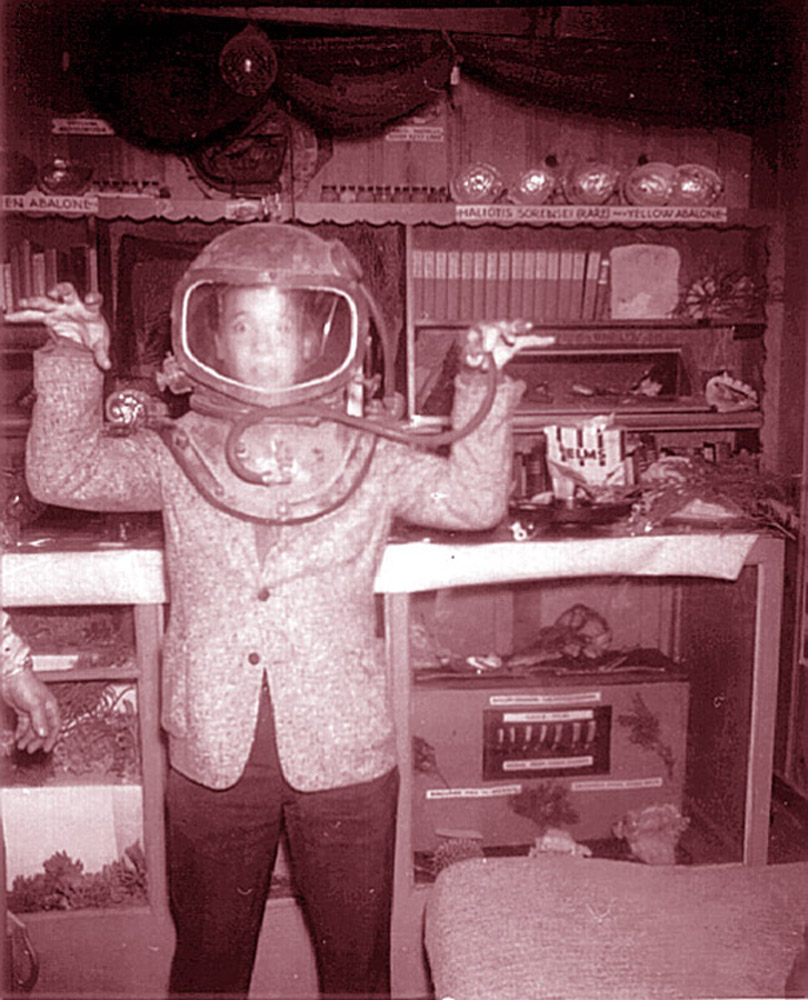 THE 3D BINOX now has several great new effects that we've added just for the latest 2017 NAMM Show. It features the all-new GREEN CLOUD FART-CASTING EFFECT, a host of HEALING and CROSS-DIMENSIONAL EFFECTS that you're gonna just love.
It has an application in access to hidden doors, passages and messages, can help you to penetrate a puzzle or decode an encryption, strike into a closed system such as a binary quantum-entanglement,  and to top it all off, the all-new 3D BINOX features a sleeker, more futuristic look, which was back-engineered from my crashed saucer over near Goldstone, California since the accident in 1962 that left me stranded here on Earth until I can rebuild it or build another one.
Can't hardly get molybdenum anymore. Used to be, you could pop over to Wynn's House of Chemicals on Second Avenue in New York City to get whatever you had in mind for your latest experiment, but that's long gone now, and Moscovium is almost as hard to find in your local stores as Unobtainium and Upsydownium, both made famous by the world-renowned scientist, Bullwinkle the Moose.
Not only can you use your 3D BINOX for the normal uses — such as finding lei lines, spotting walkabout magnetic lines, dowsing and locating gold, silver and water, plus the healing and wall-softening effects that it can be used to produce — but it now can alternately operate as a quite different device, without making any changes or adjustments.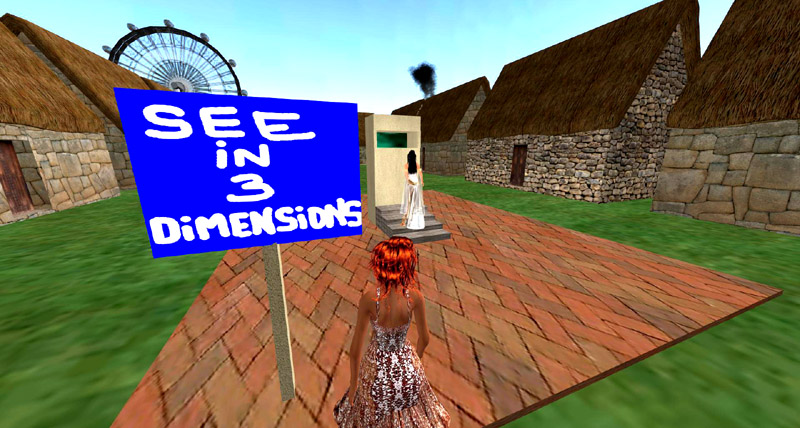 3D BINOX ASTRAL PARTICLE-BEAM FART-PROJECTOR
Delivers six different fart smells to the target.
Makes a slight, almost indiscernible, fart-sound when released to target.
Great easy to use new targeting system uses photos and screenshots.
Lightweight and easy to carry.
No moving parts.
Works first time, every time.
Always "ON" makes defense a breeze.
"Smart-Fart" feature makes Auto-Adjustments, to locate the target.
"Green Cloud Effect" — 5% Chance of SBD Green Cloud to show.
Can deliver a series of high-pitched farts, single medium fart, or a long, drawn-out low fart, with a slight adjustment of the EMO-TONES on the Harmonizer.
I've made a few adjustments in my standard model, but they're all in the realm of minor points, to make it easier to hold the instrument and less likely that the components will get in the way of observations.
The commercial model works as well as the prototype, and that's my main concern, giving the same quality in the commercial model as in the personal prototype I made for my own use.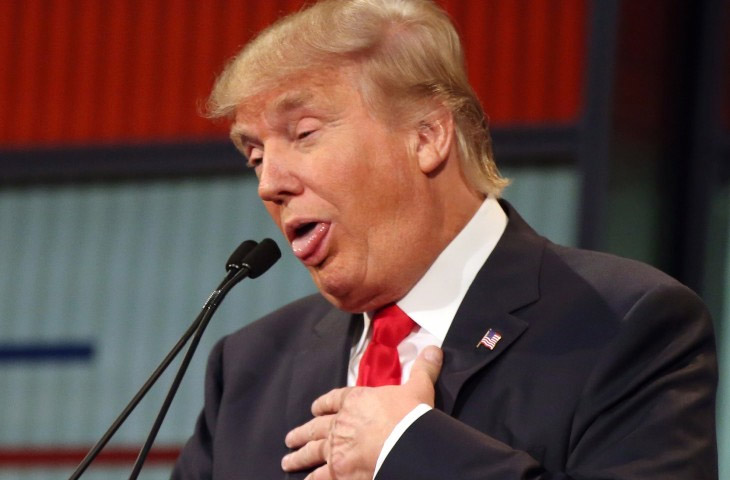 I've just delivered a whalloping Galloping Green Astral Plasma Fart to the Fuhrer, which I'd like to have you think of as a personal opinion, not the view of the entire Council of Nine.
Some of the others wanted to use the SBD, but that's reserved for those special times, like an address to the United Nations, or the State of the Union speech.
It's so easy to use!
FART-CASTING WITH YOUR 3D BINOX
Just hold the unit up to your eye sockets and aim it toward Washington, wherever you deem that to be from where you are.
Get the VISION right, then using the H1 Harmonizer, chant the following:
Beans, Beans, the Musical Fruit,
The More You Eat,
The More You Toot.
The More You Toot,
The Better You Feel,
So Eat Some Beans,
At Every Meal.
I FART IN YOUR GENERAL DIRECTION!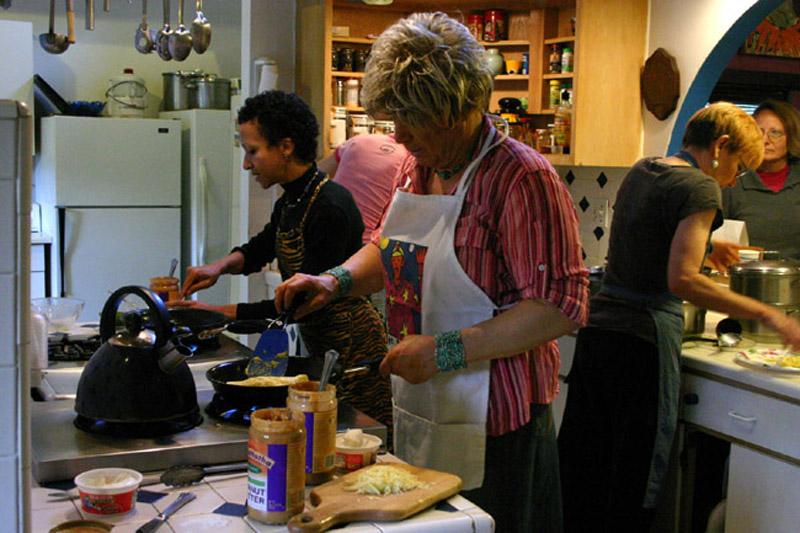 You'll note a rather light group of upwardly mobile floating astral plasma particles, forming a sphere that's about the size of a small Texas grapefruit or a large beachball, gathering at the very end of the BINOX.
When you chant the SENDING SPELL, "I Fart in Your General Direction!", the force of that spell SENDS the Green Fart through the Astral Plane, directly to Washington, to the address specified by you, or visualized or pictured by you, or written down on a parchment beforehand.
This target address to which the Astral Fart is to be delivered can be further defined by the SENDER — that'd be you — by chanting in a singing voice with the aid of your H1 Harmonizer.
You might get a whiff of the outgoing fart as you SEND it, but since it's YOUR fart, it will smell rather sweet and quite pleasant to you, but overwhelmingly noxious and horribly, gaspingly foul, to anyone on the receiving end of your ASTRAL PLASMA FART.
Of course, the 3D BINOX can also be used for more important, less frivolous things than sending farts to those assholes in Washington, but what could possibly be more FUN than farting in their general direction???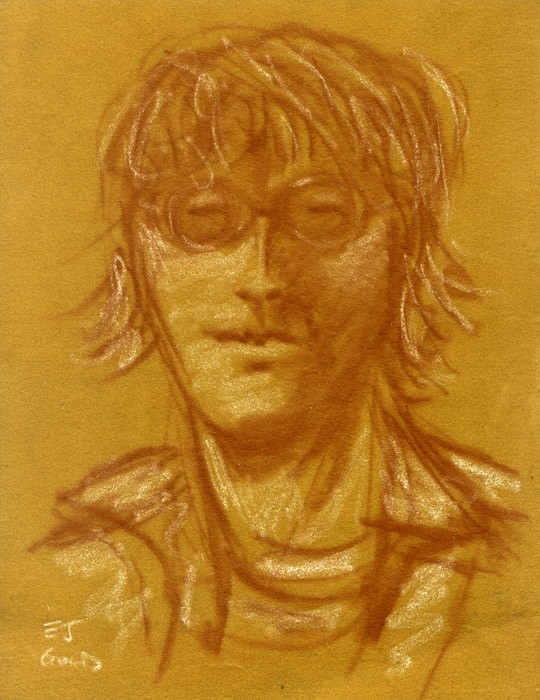 I've done the math and the science on this. We're not gonna run outta farts, if you keep bolting that junk-food on the run at your gritty nine-to-five job and your commutes to and from same.
I calculate that if everyone in Amerika got BEHIND this MOVEMENT, so to speak, we could deliver up to 2.4 MILLION FARTS PER HOUR.
That would seem to me to be more than enough astral punishment to bring even the most hardened tyrant to his knees, begging for mercy and a stick of incense.
You can use the 3D BINOX to spot DIMENSIONAL ANOMALIES, from which you can fashion WormHoles for time-travel. This can be very handy, if you've got a pack of hounds behind you, which might happen if you send too many farts to the wrong persons.
Healing is possible using the 3D BINOX. You just look through it and aim your healing efforts through the tubes.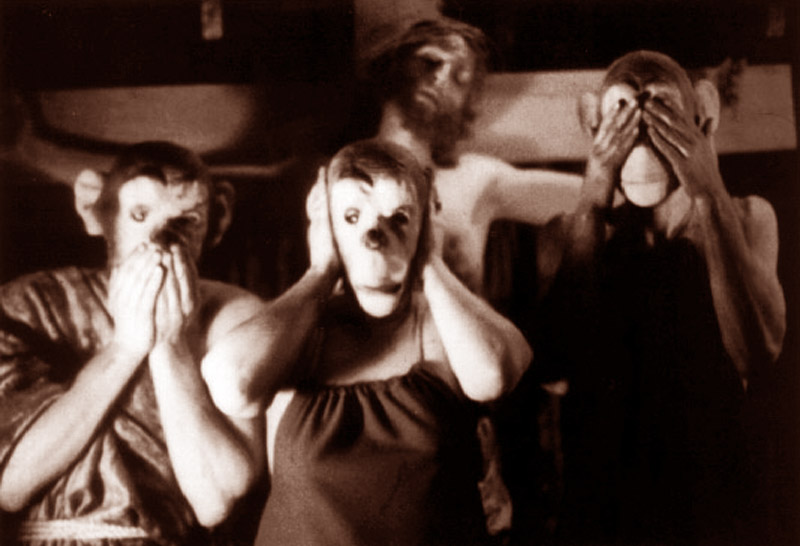 SPEAK NO EVIL, HEAR NO EVIL, SEE NO EVIL
Telepathy Effects can be enhanced by using the 3D BINOX. Try standing a block away from each other and TALKING THROUGH ONE OF THE TUBES at your target receiver down the block.
You'll be amazed what you can HEAR through the 3D BINOX, and what you can SMELL and SEE and SAY through it, as well.
Your 3D BINOX is a three-way communicator, and can even be used to READ the Akashic Records and to VIEW Akashic video files.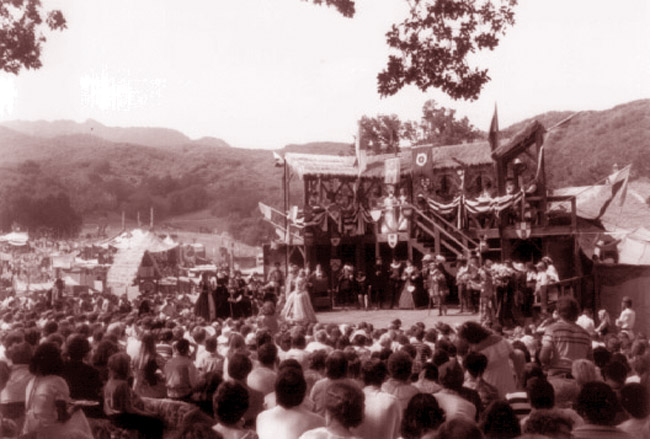 YOU EXPECT THE 3D BINOX TO GIVE YOU X-RAY VISION?
What do you think this is, the back cover of a vintage comic book???
I've tucked the smaller components of the 3D BINOX into the common line, where the two cylinders of the BINOX joins, and the coils are placed in such a way that the grip is not disturbed — however, if you've got very large hands, you'll need the X-L variety.
No problem there. I custom-handcraft every single one of them, so if there's something YOU need on your BINOX, such as super small or super large, or something stronger or safer or more protected, I can do it.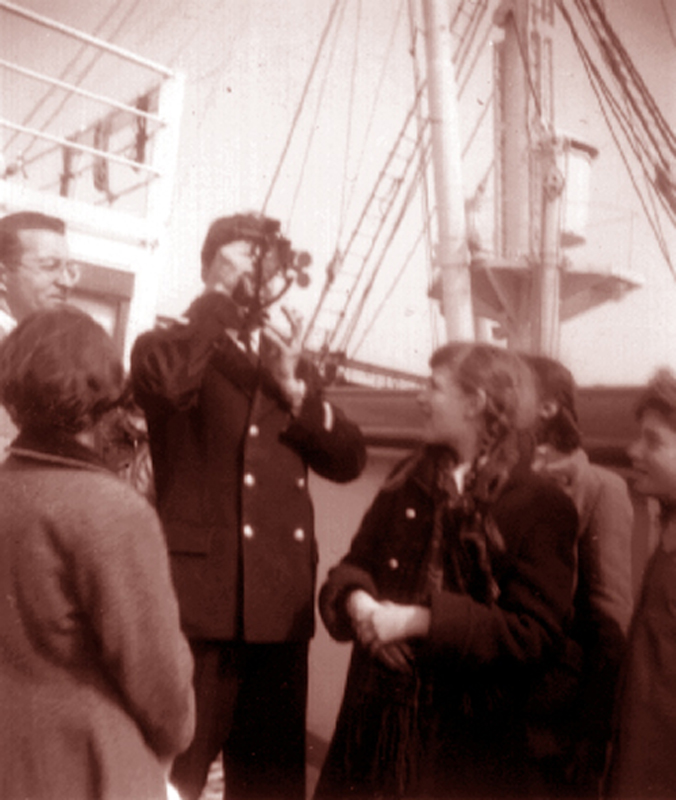 You'll notice that there are two coated-wire coils, one around each cylinder.
The coils are connected to the vintage crystal radio parts that are tucked away between the cylinders, and they are always active.
Don't worry about them always being "ON", because ALL the electricity and quantum power comes from the electro-magnetic and gravitic effects of passing captured radio waves.
Waves move electrons. My device sends them into another dimension, where they loop around to create the effect you see in the new 3D BINOX.
You can do so many things with the 3D BINOX, not the least of which is to turn on your friends to the wonderful world of multi-dimensions and alternate realities.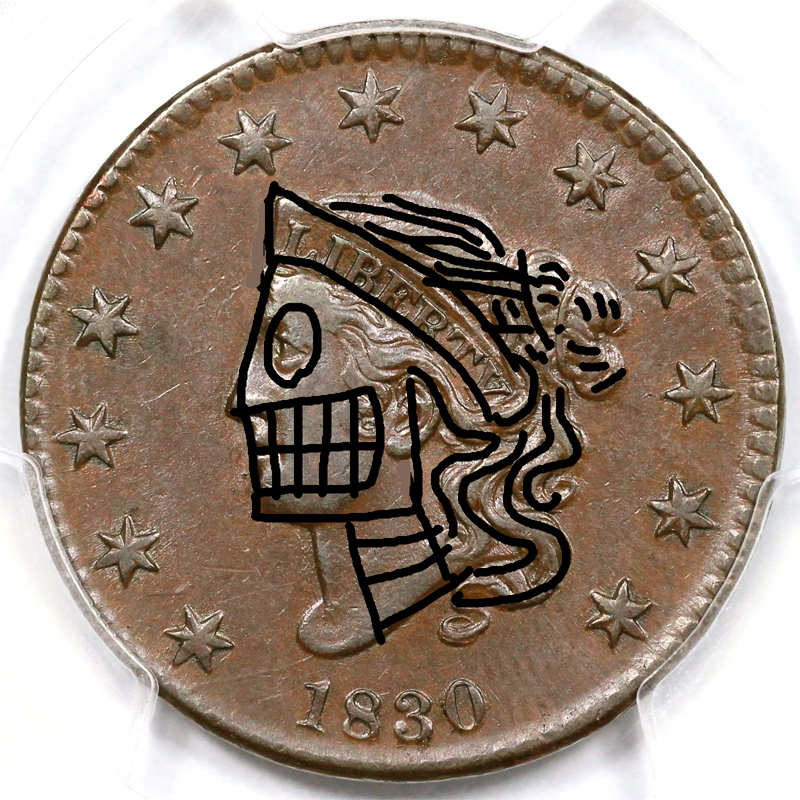 ACCESSORIZE YOUR 3D BINOX FART-PROJECTOR
Send today for these incredible Fart-Projector Accessories!
FOUL FARTS — $39.95 for a 2 dram vial of the foulest farts you ever had the misfortune to suffer through in a small, cramped and crowded elevator!
GREEN CLOUD — $39.95 buys you a 2 dram bottle of the grossest farts ever made!
CELEBRITY FARTS — $39.95 for a 2 dram Celebrity Fart of The Month!
POLITICAL FAT FART VIAL — Indistinguishable from the usual cloud surrounding legislators and lobbyists. Will not affect ordinary workers and staffers.
EXPANDING FARTS — 2 Dram vial. Starts out as a small dot, expands quickly and forms an entire universe of rapidly expanding gas.
PEPPERONI PIZZA, GARLIC & ONION FARTS — $39.95 for a full 2 dram vial of the worst gas anyone ever made.
MEXICAN FART — $39.95 — A full 2 dram vial of the most potent CHILI & BEANS farts you ever smelled in your life. Even your own farts will knock you out. The perfect revenge for the Deportee of the Month Club!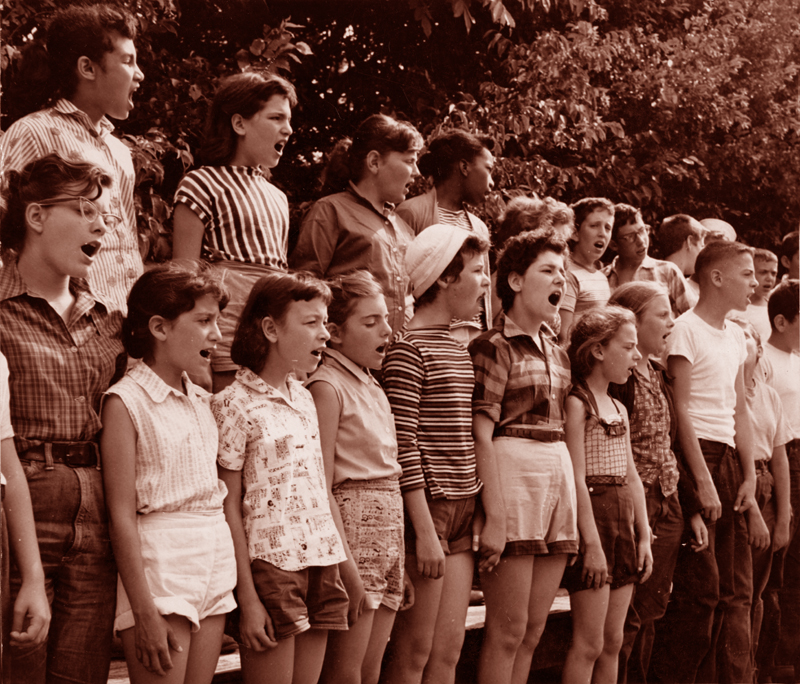 GREEN FART SONGBOOK
GREEN FARTS BELOW ME
FART ME TO THE MOON
SILENT BUT DEADLY
BLOW IT OUT YER ASS
A CLEAR AND PRESENT DANGER
GAS GETS IN YOUR EYES
CHOKING SMOKING GASPING YOU
UP IN GAS
SMELL THIS 3 TIMES ON THE CEILING, IF YOU LOVE ME
HOW COME MY FARTS SMELL LIKE DONALD TRUMP?
And more! There are thousands of songs in this incredible new Green Fart Songbook, so you can start singing ALL OF THEM right now!
BUT WAIT!
If you act now, you'll need an "Actors' Equity" Union Card.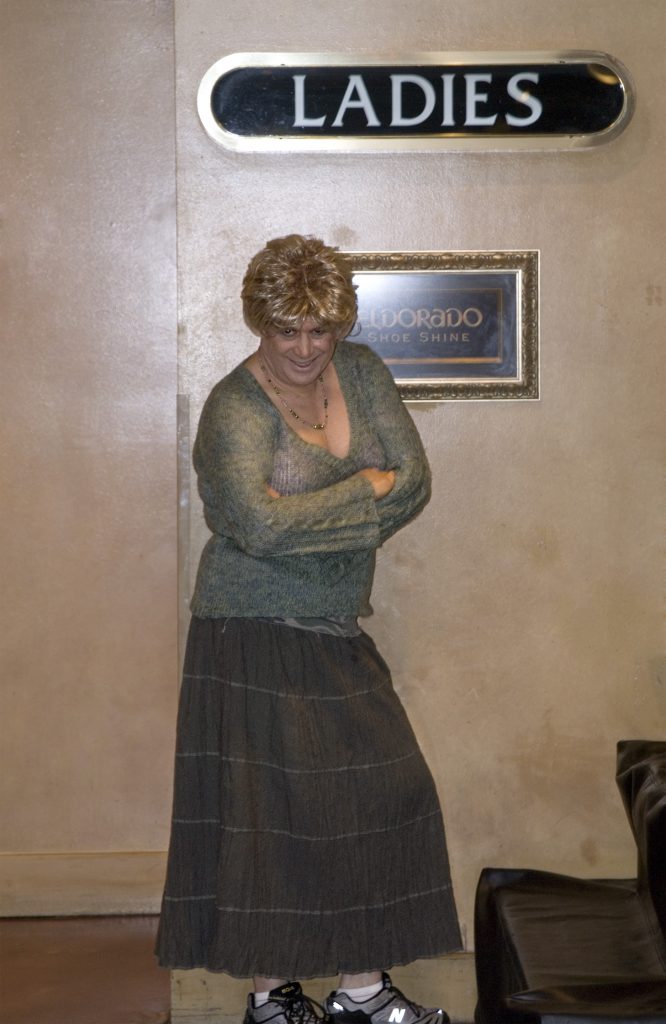 SO NU, HOW MUCH IS THE NEW 3D BINOX???
A lot more than you'd expect to pay. You might think it's worth $1.98, but NO! How about $3.98? NO, it's not that, either!
YOUR BRAND-NEW 3D BINOX ASTRAL PLASMA PROJECTOR will cost you a measly $225, because it's made of rare antique parts, but then, so am I. Don't worry — here's your guarantee:
IF NOT 100% SATISFIED, YOUR MONEY BACK — However, I'm pretty sure we'll be satisfied with your money.
Haw, haw, thanks to Bill Gaines at MAD COMICS for that zinger! But all kidding aside, if you are not 1000% wildly happy with your 3D BINOX, return it for a full, immediate, no-questions-asked return!
Well, MOSTLY no questions asked. I won't mention it, but our New Inquisition Friends will no doubt want more from you than just a casual chat, if you're caught owning one of these little puppies.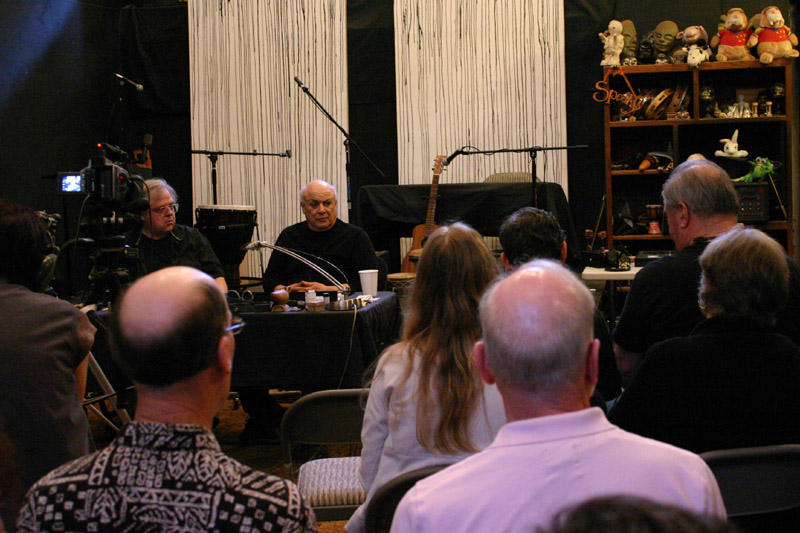 I KNOW The 3D BINOX will be an incredible addition to your spiritual tools kit, and I'm confident that you'll quickly learn to use it, and use it well, and remember that the Fart-Caster aspect is just a funny way of saying "fuck off" to the powers that want to take away our freedoms.
Does it have more of an effect than that? Yeah, you can watch some of these goons double up with gas pains now and again, and that will be a direct result of the prayers and fart-casting of millions, perhaps even billions, of people who feel directly threatened on an hourly basis by the downtrodders.
There are additional SPOOKY STUFF AT A DISTANCE devices planned, with differing effects and purposes. They're in building and testing now, and should become available within the next few months, if all goes well.
If it doesn't, I'll see you in Hell, but then again, all your friends will be there, and fairly soon, if we don't manage to squiggle out of a nuclear war this week.
If we do end up in total nuke exchange battles, and there's a huge cloud of nuclear waste and fallout coming our way, I'll probably re-think my spring marketing plans, but the Easter Workshop is still on — I'll be broadcasting from somewhere over the Rainbow.
AN EVEN MORE POWERFUL MAGICAL TOOL, "FART-CASTER" MY LATEST 3D VIDEOGAME!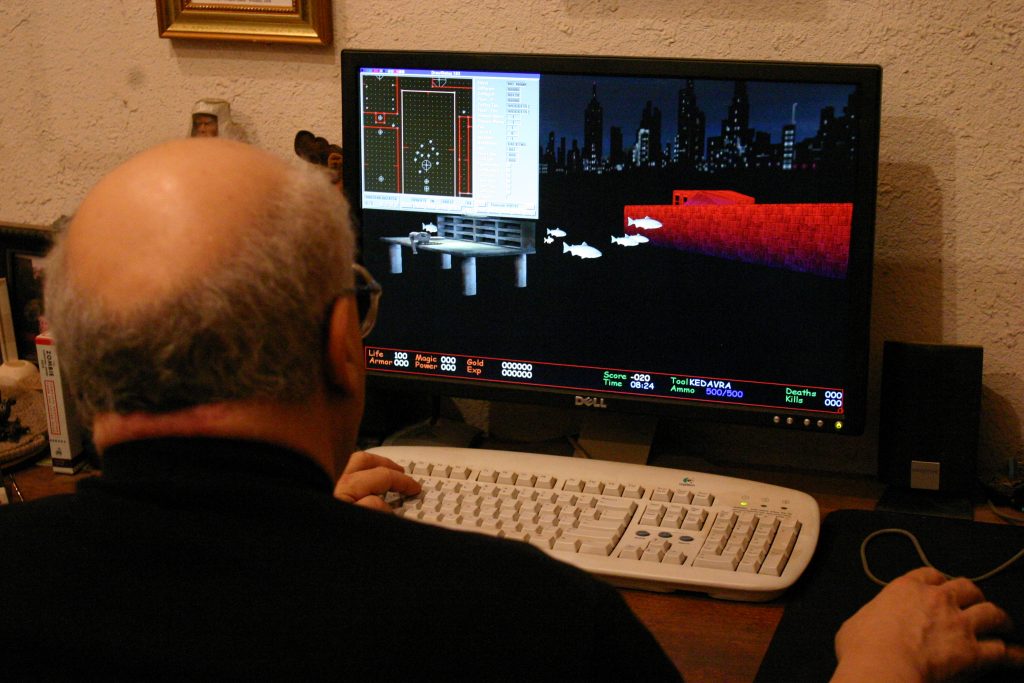 ALL-NEW 3D VIDEOGAME "FARTCASTER" ORB!!!
I'm currently designing a brand-new 3D videogame, "FartCaster", which will allow you to cast farts in ANY direction.
Merely enter the name of the receiving end, so to speak, of your Fart-Casting in the drop-down menu that says "enter name", and let loose with a variety of powerful, deadly horrible, insanely disgusting farts, created just for your amusement and revenge by XxaxX Constantine, aka Uncle Claude.
You will emit SOUNDS SO DISGUSTING that even YOU will gag and probably vomit.
The gas clouds will be so powerful and overwhelming, because they're composed of BILLIONS OF PARTICLES — would you believe millions of particles? How about a dozen very small particles, compounded by mirror reflection???
NO, DRYDEN … THIS IS GOING TO BE FUN!
That's what Peter O'Toole, as Lawrence of Arabia, says to Claude Rains as "Mr. Dryden", diplomat, head of the British Arab Bureau, who enlists Lawrence and then warns him that the desert is "a burning, fiery furnace".
"No," says Lawrence. "It's going to be fun."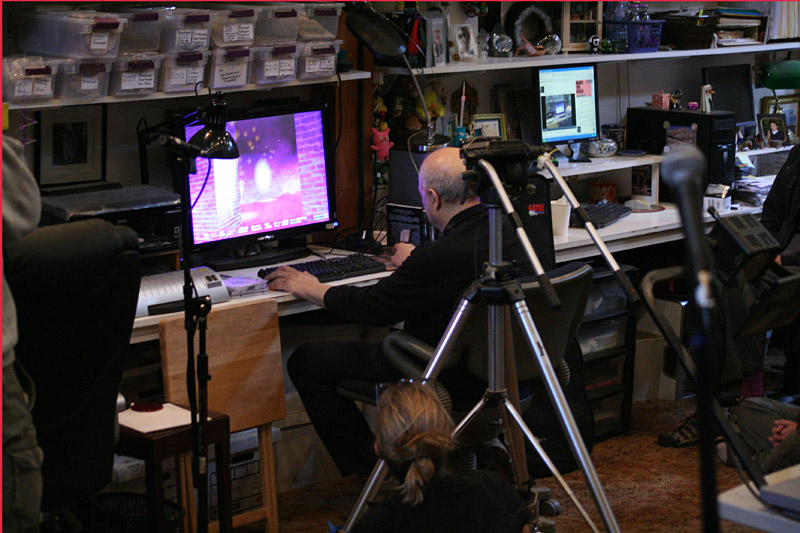 That's exactly what my newest, latest 3D videogame is going to be — sheer fun, to help you forget those fuck-faces who are flexing their power, bringing us to the brink of nuclear war,  not just in Washington, but in virtually every capital around the world, even the small third-world nations, like North Korea and China.
Haw, haw, I WILL have my fucking joke. If I'm to be hanged as a horse-thief, I might as well have the fucking horse!
YOU set the target in the game, YOU decide who gets fluffed with the worst gas this side of your Aunt Martha's intestinal tract.
Once you've entered the target's name, you're ready to play! Choose from ten of the worst, most crippling, most horrible, foul-smelling rank Farts From Hell.
Even though they are "just soundbytes" created by Uncle Claude just for this game, the belches and farts will evoke such powerful essence-memories that you'll be able to have full recall on that barfing contest you had with that gladiator, Gluteus Maximus, back in ancient Rome!
There is no better reincarnation trainer!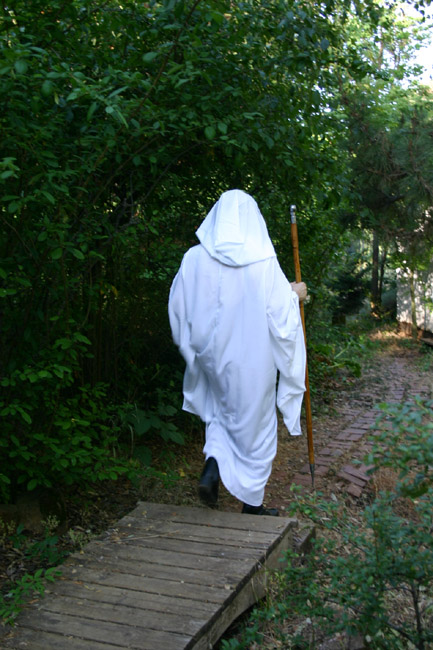 Farts are always with us! They can be your enemy, they can be your friend. Find out which is which, by playing this fascinating and rewarding quantum magic virtual device.
Learn how to CONTROL your Fart-Casting, make every whiff count!
You will soon find out who your real friends are, when you invite them to a Fart-Casting Contest or Party! Discover the joy of solitary confinement when your family find out what you've been up to!
How it works is this: you're fully loaded with fart casters and very specific types of farts, belches and other disgusting sounds and smells.
You enter your target into the drop-down menu, and start blasting away into the targeet area in each STATION, and experience elation and freedom from fear and worry with every fart you can lob in there.
Your target space will soon be filled with dense clouds of evil-smelling farts. Evil-smelling only to others, of course. They ARE your very own sweet-smelling flowery farts!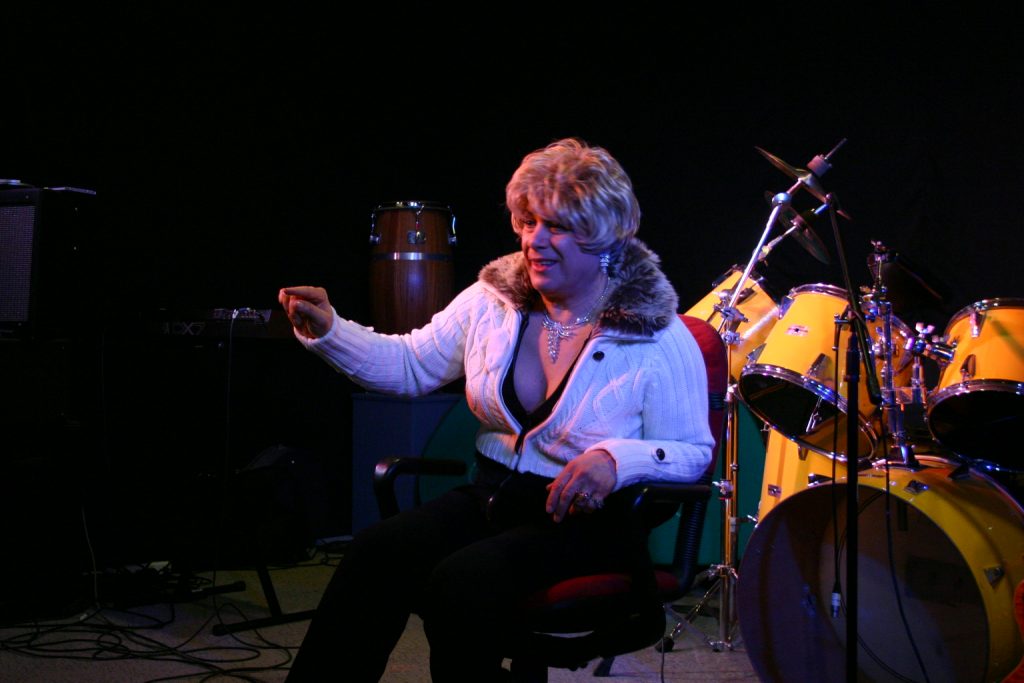 Is it a gag? Sure, it is. Then again, it isn't. Oh, it's all so complicated!
Okay, it's a gag, but will it help?
Well, it won't make the problem go away, but it will make it easier to take as it comes down on us long-suffering peasants. The rich don't understand why the poor remain poor. Why don't they just get richer??? Probably too lazy, right? What do you mean, nobody will hire you???
It will help you feel better, but it has a magical purpose, too. You can use this power to express your higher thoughts and feelings through lower bowel effects.
Have you gotten the job you deserve? The raise you deserve? The praise you deserve? Are you a wage-slave? Are you afraid to walk in a mall or on the open streets?
DON'T SAY A WORD TO ANYONE!
If you're among the downtrodden, those who fear for their lives under the New Order, Fart-Casting Can Change Your Life! Don't make trouble. Don't say anything. Bow your head down low, and walk bent-over and humble. Do not look up at the Naked Emperor! It's death to look at him, and it isn't worth the risk or the penalty. He is SOOO ugly!
Download your Fart-Caster Video Game Today!
Well, it isn't READY today, is it?
Okay, so whenever we manage to get it out the door, okay? Watch for it on this very blog, and we'll of course be posting it on our video gaming sites and gaming outlets.
See You At The Top!!!
gorby
Comments
comments