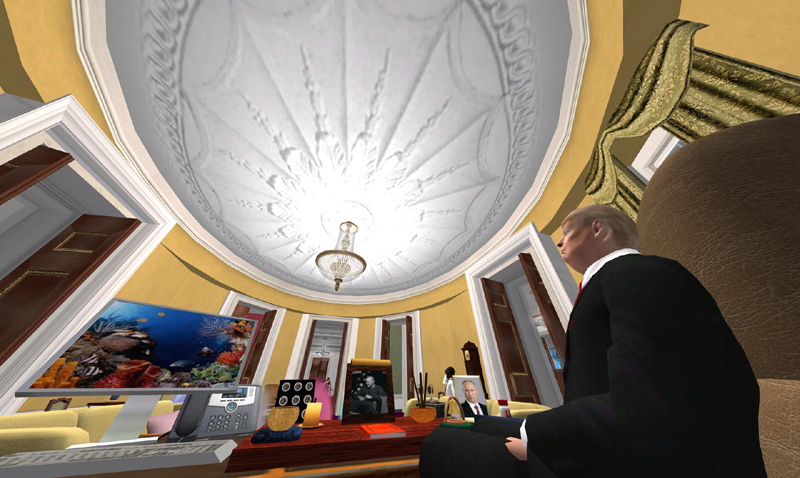 At first, I thought to take some screenshots of the Trumpenstein Avatar in various poses and facial expressions, and that's what I did — at first.
Next, I plugged him into the T'ai Ch'i and Yoga Mat exercises, and took some snappers of those, as well.
Actually, it occurred to me that someone might volunteer to take him to a daily T'ai Ch'i practice, but we'd have to work out the timing for that.
I'm very aware that selfies are all the rage these days, and I'm always trying my darndest to come up with a few selfies, no matter what the subject matter.
Unfortunately, I take EXTREME closeups, so you generally can't see the background, but I soon learned that nobody really cares about the subject matter or content of a photo — it's all about colors and high definition, even if it's only a highly defined nothing.
A few closeups of the T'ai Ch'i workout might classify as "selfies". Continue reading →